The Passage Trailer: Mark-Paul Gosselaar Returns to TV!
Paul Dailly at .
On the surface, The Passage may look like it has the best bits of a lot of other shows, and that's perfectly okay with me. 
Fox has the first trailer for the new midseason entry, and it teases a desperate race against the clock to contain a virus that's about to go global. 
When the world is in the depths of despair, however, morals are compromised, and that could explain why a young girl is on the run when a group of scientists wants to use her as a test subject. 
Per the official logline:
A secret government medical facility is experimenting with a dangerous virus that could either cure all disease or cause the downfall of the human race.
The series focuses on 10‐year‐old Amy Bellafonte, who is chosen to be a test subject for this experiment, and Brad Wolgast, the federal agent who becomes her surrogate father as he tries to protect her.
This show went through a lot of behind the scenes changes before Fox gave the greenlight for a full series, and it looks like the fine-tuning has worked in its favor.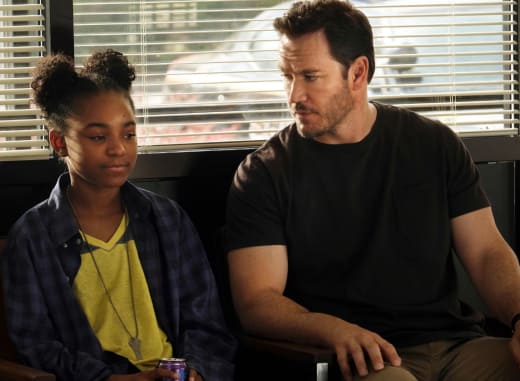 The impressive cast includes Mark-Paul Gosselaar, Saniyya Sidney, Vincent Piazza, Brianne Howey, Jamie McShane, Caroline Chikezie and Emmanuelle Chriqui. 
If you're able to put the similarities to The Gifted, and even the PlayStation exclusive The Last of Us, we're sure you'll enjoy the trailer enough to want to watch the full series. 
Have a look below and join us in the comments with your thoughts on it!
The Passage debuts in 2019!