Time is running out inside the pendant, and that means Elijah's soul is at stake. 
That also means our favorite characters have not been successful in their mission to save the vampire.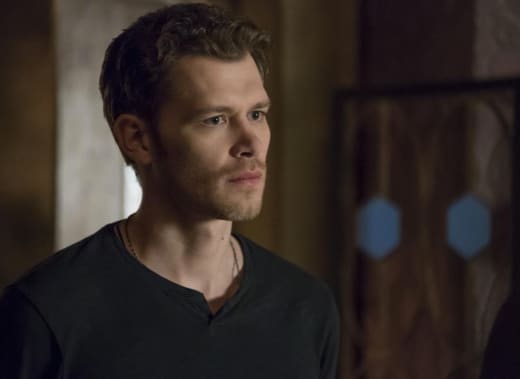 On The Originals Season 4 Episode 11, Freya lays out her issues with Elijah still being stuck inside the pendant, and she's actually very scared for her brother's future. 
If you watch The Originals online, you will already know that Freya has no qualms about killing other people if it means keeping her family together. 
It's selfish, but if she didn't, it would take away from the strong bond the family has together. With Klaus and Hayley listening to Freya's concerns, they are adamant to do everything they can to help out.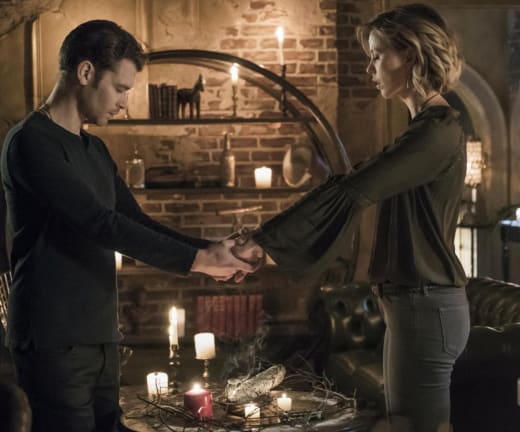 Freya points out that the symbol of the serpent Hope has been drawing will prove integral to taking The Hollow down for good. 
Hayley's blood has been proven to weaken the villain, but will she be able to get close enough to attack? She did successfully stick the knife in when it was taking up residency in Sofya's body. 
Something tells me this time won't be as easy. 
The other big concern is that Davina's life is now linked to the villain, presumably making Kol turn against his family. 
It's evident Kol loves Davina, and there's absolutely no way he's going to let her die again. Would he choose his love over his family?
Watch the sneak peek below and speculate in the comments what you think will happen. 
Note: The Originals continues tonight on The CW at 8/7C. 
Show:

Episode:

Related Videos:

Uploaded by:

Uploaded:

Duration: