The Originals Promo: Is Everyone Doomed?
Paul Dailly at .
We may be damaged, but we are not doomed. 
Those are the heartbreaking words Rebekah Mikaelson utters to her sister Freya on The Originals Season 5 Episode 11, as the latter gears up for her wedding. 
The episode looks set to pick up in the immediate aftermath of The Originals Season 5 Episode 10 with Hope activating her werewolf side after accidentally killing a priest.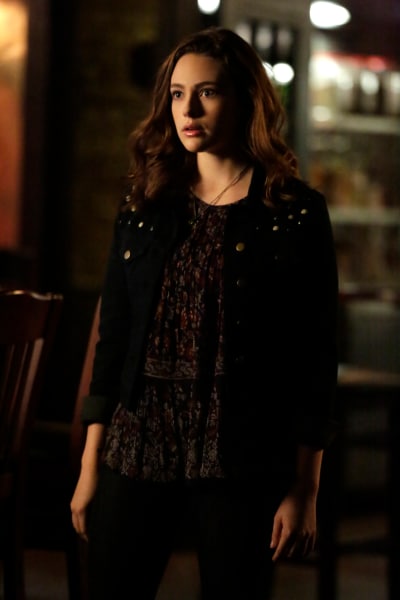 Desperate to find a way to save Hope from her affliction, Klaus turns to the one person who could have any pull with the ancestral magic that's around New Orleans:
Davina. 
With Davina and Kol being together, it sure sounds like Davina has changed her stance on helping the Mikaelsons and that's a good thing. 
What the teaser also offers up is a scene of Hayley speaking about an ex she just can't escape from her system, and it looks to weigh heavily on Elijah. 
Oh yes, Elijah is still hurting for not being able to save Hayley in her time of need, and there's a good chance that he's going to be exiting New Orleans for good during the hour. 
He wants to make up for what he did, and while it's doubtful he can bring Hayley back into the land of the living, he can try. 
Watch the full preview below, and join us with your thoughts on it in the comments. 
Remember you can watch The Originals online right here via TV Fanatic. Get caught up on all the action before the final season comes to a close!
The Originals continues Wednesdays at 9/8c on The CW.