The Fosters Season 5 Promo: Don't Shoot!

Jasmine Blu at .
Are you ready for more pulse-pounding, hair-pulling, teeth-gritting, warm and fuzzy family drama?
The Fosters Season 5 is over a month away, but Freeform has released a deliciously intense promo to hold us over until the July. 11 premiere. 
The Fosters Season 4 was off the rails with drama. There were pregnancy scares (and an abortion), life-changing injuries and recovery, job and financial instability, a murder investigation, arrests, and nearly every member of the Foster clan found their lives in jeopardy at some point.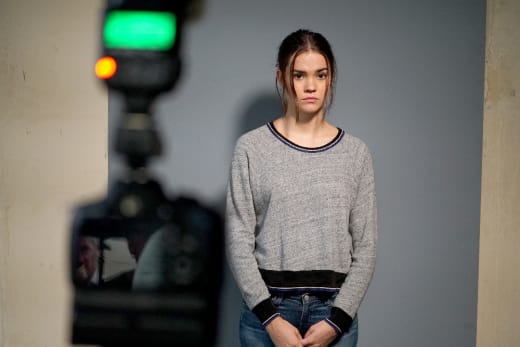 It was a season wrought with drama, angst, and action as every Foster fought to keep their head above water. There are promises that The Fosters Season 5 will be happier, more upbeat, and light-hearted. 
Surely, we can all appreciate that after an exhaustive, heavy season that garnered more tears and angst than smiles, and laughs.
Before the good times can roll, however, the events of the thrilling season finale have to be addressed. 
The Fosters Season 4 Episode 20 left Callie in her most dangerous position to date. After switching places with another girl, she and Diamond find themselves locked away in a hotel room with Diamond's drug dealer/pimp who has plans to add Callie into his sex trafficking ring. 
Stef is hot on their trail but took a wrong turn. In the trailer, Stef is relentless in her pursuit to find Callie (So many sirens! Who or what is in that trunk?). Will Stef get to her in time?
We see a gun, hear it go off as well as cries of "Don't Shoot." We also see Callie and Diamond running away, but who fires the weapon? Will Stef rescue them or will Callie have to save herself? 
Tensions were at an all-time high at Anchor Beach High School when the students came together to protest the privatization of the school. The protest escalated when kids locked staff, including Lena, inside of the building. 
It appears that things will escalate further when Mariana confronts others, and Jude comes to his sister's defense. Will the kids need to find a new school? Will Lena need to find a new job? They might!
Jesus did not take the news of Brandon and Emma keeping the abortion secret well. We know he left the protest in anger, but it looks like he'll use a bat to take out most of his anger on the contents of Brandon's room. Maybe Emma will stop him.
Also, Brandon has a disastrous love life, that much has been clear since the show's inception. So, who is this half-naked brunette trying to seduce him? Is it Cortney? That sweet musical therapist? Callie? Hell, is it Emma? 
I certainly hope not! 
Let us form a fan circle and hope whoever it is Brandon says no. If he can't say no, let her be age appropriate, on his maturity level, not his brother's girlfriend or his adopted sister. 
So, Grace the musical therapist, preferably. 
Happier times and a lighter tone may be on the horizon, but this trailer appears to be everything but that.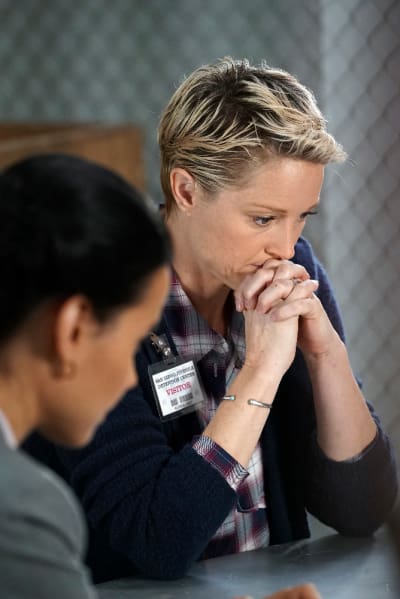 It looks action-packed, and anxiety-inducing but in the best possible way! What say you Fosters Fanatics? 
Are you ready for feel good Foster goodness? Does the trailer have you on the edge of your seat and biting your nails? Sound off below! 
The Fosters returns July. 11 on Freeform. 
If you want to catch up on the emotional, dramatic, intense, feel-good family fun, you can watch The Fosters online right here via TV Fanatic!