The Cool Kids Trailer: Fox Canceled Brooklyn Nine-Nine for THIS?
Paul Dailly at .
The Cool Kids is a new Fox comedy series that will be airing out of Last Man Standing on Friday nights, and we have to admit, it does not look great. 
Trailers are generally the best showcase of a show's quality because the promotional team includes all of the best bits to get potential viewers excited for the full series.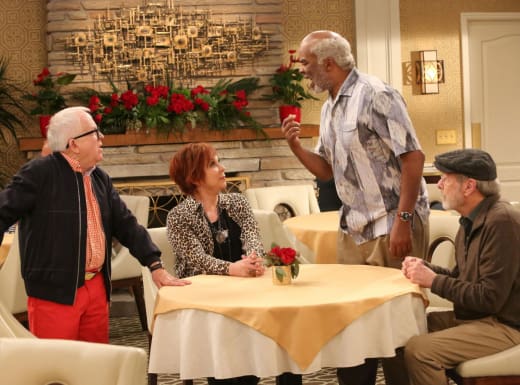 At first glance, the set-up is great, but the trailer was laugh-challenged. 
Here's the logline:
Three guy friends in a retirement community are the top dogs until they're blown out of the water by the newest member of the community – a female rebel who's ready to challenge their place. It's high school with seventysomethings.
The cast includes Vicki Lawrence, Martin Mull, David Alan Grier and Leslie Jordan, so there's no question about whether the cast has great comedy timing. 
They're all seasoned veterans, but we can't say we're sold on this new show. 
The first thing that springs to mind is, "They canceled Brooklyn Nine-Nine for this?"
We get the need to find a multi-camera companion for Last Man Standing, but I would have much preferred a multi-camera reboot of Brooklyn Nine-Nine. 
Yes, I know how awful that sounds. 
Have a look at the full trailer below and share your thoughts in the comments.