TNT's exciting adaptation of Caleb Carr's The Alienist will debut on Monday, January 22, 2018. 
The show picks up in the aftermath of a series of male prostitutes being murdered in New York City. 
A cop named Teddy Roosevelt (played by Brian Geraghty) reels in Dr. Laszlo Kreizler (Daniel Brühl), a criminal psychologist and newspaper illustrator John Moore (Luke Evans) to conduct an investigation in secret.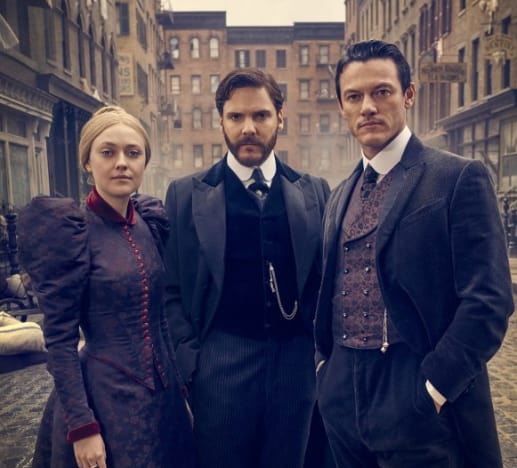 A secretary from the Police Headquarters named Sara Howard (Dakota Fanning) will also join in on the fight to find the truth before any more murders occur. 
Based on the trailer alone, it sure looks like more murders will occur, and it looks like they will do so in grisly fashion. This show does look to be a refreshing departure from TNT's usual fare. 
While Claws, Animal Kingdom, and The Last Ship are exciting enough shows in their own right, it seems like a lot of money has been thrown at The Alienist, but will it result in enough interest to sustain the show in the long run?
We have no idea, and without seeing a single episode, it looks like it could be the hit the cable network is looking for. 
Time will tell whether it emerges as a success, but if first impressions are everything, this trailer delivers shocks, solid acting, and some gritty scenes. 
Watch the full trailer below and hit the comments with your thoughts on it!
Tags:

Related Videos:

Uploaded by:

Uploaded:

Duration: