Nathan Fillion Videos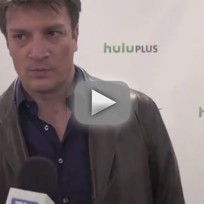 Added:
Displaying 1 video
Around the Web
Want more Castle?
Sign up for our daily newsletter and receive the latest tv news delivered to your inbox for free!
Sometimes the hardest things in life are the things most worth doing.

Castle
Castle: How do you know when you're in love?
Beckett: All the songs make sense.