General Hospital Videos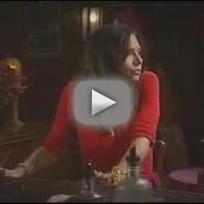 Added:
Displaying videos 13 - 13 of 13 in total
Around the Web
Want more General Hospital?
Sign up for our daily newsletter and receive the latest tv news delivered to your inbox for free!
Claudia: Oh, you're in a foul mood, huh? Looking for trouble?
Sonny: You know, I have not been fair to you. I know I called you a lying whore, and all that. But hey, you know what? At least you don't pretend to be anything else.
Lucky, it's called cleavage, and it's the best weapon we've got.

Sam