Curb Your Enthusiasm Videos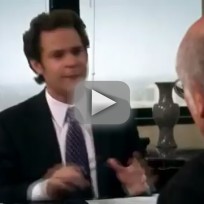 Added:
Displaying 1 video
Around the Web
Want more Curb Your Enthusiasm?
Sign up for our daily newsletter and receive the latest tv news delivered to your inbox for free!
Larry: Who do you think has more freedom: the married man in America or the single man in Communist China?
Cheryl: Well, I think you should write a letter of apology to him.
Larry: "Dear prick, why are you such a prick?"