Shadowhunters Promo: Will Magnus Be Banished?

Justin Carreiro at . Updated at .
Magnus might be in a bit of trouble on Shadowhunters Season 3 Episode 2.
Before being demoted from his role, the former High Warlock of Brooklyn was able to do whatever he wanted and make decisions as he saw fit. He tried to lead and protect the other Warlocks in the city against evil. Obviously, that plan didn't work since he lost the role.
Now that he's a regular Warlock again, he has to play by the rules. Unfortunately for him, it looks like his luck may have officially run out.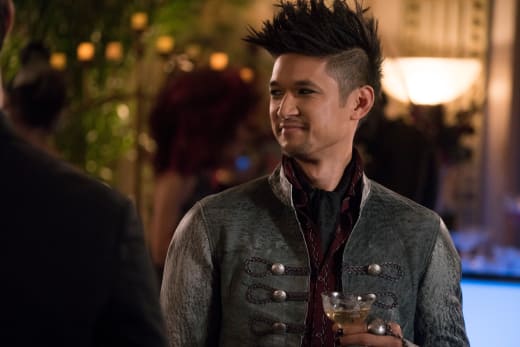 A new High Warlock has moved to the city and based on the trailer, it looks like he does not like Magnus.
We don't know much about Lorenzo Rey, except that he has a tumultuous past with Magnus and they have a bit of a rivalry going on. Lorenzo going after Magnus right out of the gate isn't surprising since they do have this history together. However, we can't lose our favorite Warlock because of the corruption.
Related: Enjoy UNLIMITED access to thousands of Movies and TV shows with Amazon Prime Video. WATCH ANYWHERE. CANCEL ANYTIME!
Will Magnus be banished? Is someone else at fault for the problems?
Lorenzo does not seem like a character who plays around or forgives often. Magnus and Alec could have a fight coming in the distance.
The magic drama isn't only being kept between the Warlocks. Also featured in the trailer is a clip of the Shadowhunters debating over what to do. From the looks of the group, things are going to get heated!
Raj, being his frustrating self, wants to quarantine the Warlocks outside of the city to prevent anymore trouble with magic.
Related: Shadowhunters Season 3 Episode 1 Review: On Infernal Ground
Clary objects. Izzy objects. But Raj is thinking about the safety of the other Shadowhunters and the Institute.
What will the Shadowhunters do?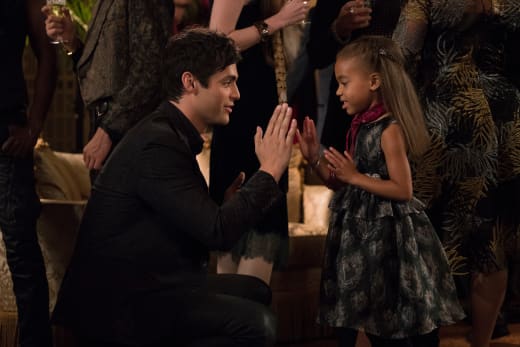 Rounding out the video was a quick clip of Lilith spreading her corruption. We see red lines forming into the earth before a white blast of light consumes the screen. What will this spell do?
If Magnus is warning about very powerful and very evil magic, we should all be worried about what Lilith plans to do next.
Check out the full teaser below and share your thoughts in the comments.
Don't forget, you can watch Shadowhunters online via TV Fanatic to get caught up on all the past action.