Scandal left viewers with quite the twist at the conclusion of Scandal Season 6 Episode 7. 
In a crazy turn of events, Abby was revealed to be the traitor and apparently ordered Meg to kill Huck.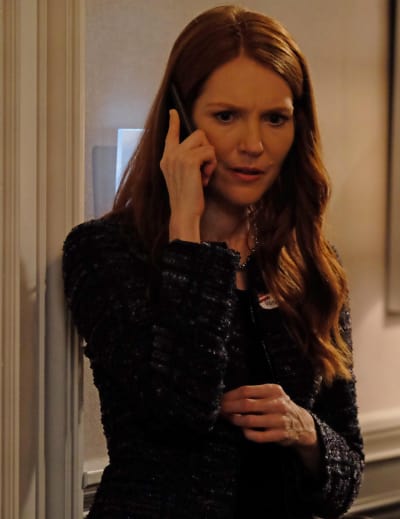 Her motives will be explored on Scandal Season 6 Episode 8, and it sure looks like money has been her downfall.
At one point, she is offered $300 million for her role in Frankie being murdered. 
Was she playing the villains, or was she really with them?
That's one of the more pressing questions as we head into the next episode. Obviously, we need to find out if Huck survives, but it sure looked like he was a goner. 
The episode will be told entirely from Abby's perspective as she schools viewers about her take on the horrifying events.  
Remember you can watch Scandal online! Get caught up now!
Do you think Abby is as evil as she looks right now?
Have a look at the full teaser!