Santa Clarita Diet Season 3 Trailer: Will Joel Become a Zombie?
Paul Dailly at .
Joel may soon be joining his wife as a zombie. 
Netflix dropped the full trailer for Santa Clarita Diet Season 3 on Monday morning, and it shows the Hammonds making some big strides in their relationship. 
"We can spend eternity together if you let me bite you," Sheila says to her husband.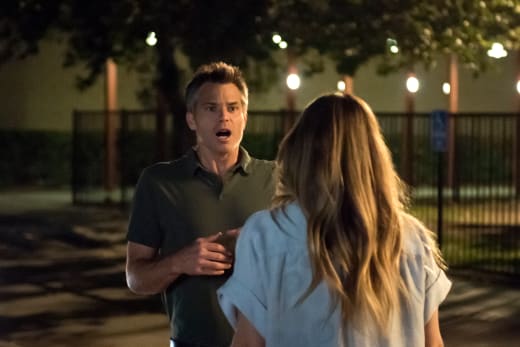 While Joel does not shoot this down, he also doesn't look to enthused at the prospect of becoming a member of the undead. 
Maybe it's the way Sheila talks about the human body that makes him not want to be anything like her. 
Related: Santa Clarita Diet Gets Season 3 Premiere Date
There's a Nazi neighbor in town, and Sheila says he looks like "a walking protein shake" to her, but she wants something more meaningful.
"I want to be about more than just eating people," she says, "but I also really enjoy people."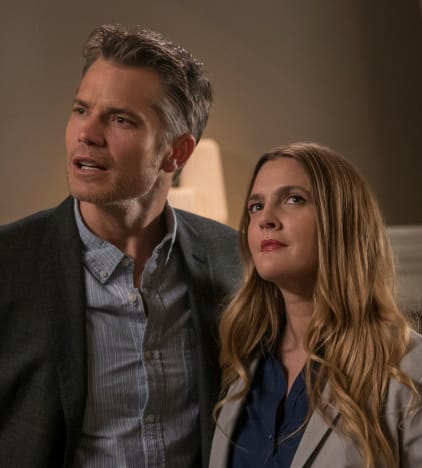 Sheila is having quite the nightmare it seems, and the possibilities are really endless if Joel allows her to bite him.  
It means they would be around for the rest of time, so long as there are plenty of people for them to feast on. 
The trailer shows a lot of wild moments. There's Joel getting kidnapped, tied up and stabbed in the chest, Joel and Sheila being ambushed by a man with a crossbow, and even Sheila going after a men's rights activist.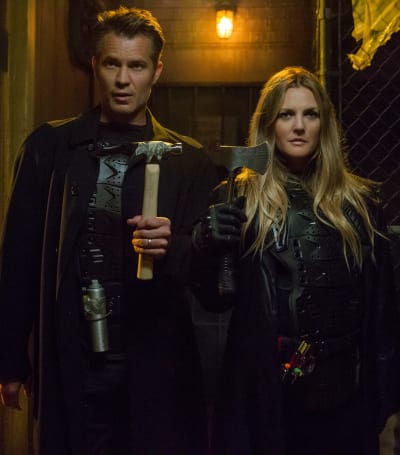 There's a lot of crazy stuff coming up, and it's good to know we have just weeks before the season debuts. 
That's right, Santa Clarita Diet Season 3 debuts March 29 on Netflix. 
Hit the comments with your thoughts on the trailer below.