A brand new day of beginnings is descending upon the town of Riverdale. Unfortunately, these new starts look like they'll also start a lot of trouble.
On Riverdale Season 3 Episode 3, Betty, Jughead, Veronica, and Archie are opening Pandora's box by starting their next solo adventures.
The mysteries will separate the core four as they did deeper into businesses and investigations. But, they won't be alone in their conflicts. Many of Riverdale's familiar faces will be nearby to help them along the way
Still, the chaos is just getting started.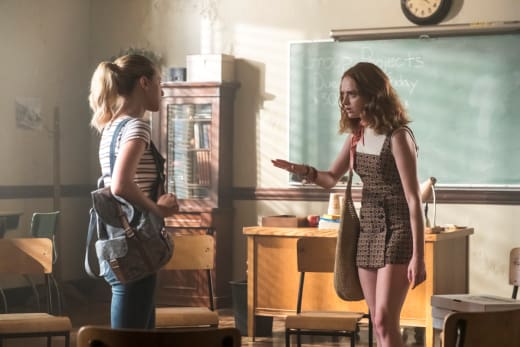 For the intrepid Betty Cooper, she's dipping her toes into the creepiness of The Farm.
Based on the promo for "Chapter Thirty-Eight: As Above, So Below," Betty is experiencing one of Alice's therapy sessions from the potential cult. We see Betty hesitantly entering her home to find Polly and several women sitting around a circle with smiles on their faces.
Related: Enjoy UNLIMITED access to thousands of Movies and TV shows with Amazon Prime Video. WATCH ANYWHERE. CANCEL ANYTIME!
Did Betty purposely attend the meeting? Was it sprung on her? What will the women say to her?
The mysterious Evelyn Evernever wants Betty to talk about herself and open up; however, Betty isn't the type of character to share with someone she doesn't trust. And from the look of her expression, she doesn't trust Evelyn.
Evelyn's evilness might be a red herring, but Betty should watch her back just in case.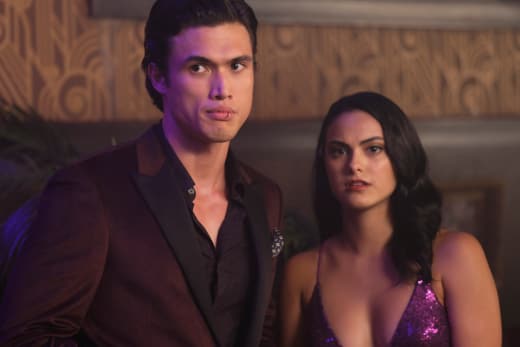 Archie's world, on the other, is getting a lot more stressful. His induction after being "tapped" will cause a lot of blood and violence.
The trailer showcases Archie being forced into a Fight Club-like scenario having to battle against other inmates. Guards, prisoners, and facility staff are all around cheering on the battle in the middle of an empty pool. Suffice it to say, Archie is fighting a lot in the video clips!
Is fighting the extent of being tapped?
He'll need to play along or else he'll end up like Mad Dog. Archie will have to win a few matches too.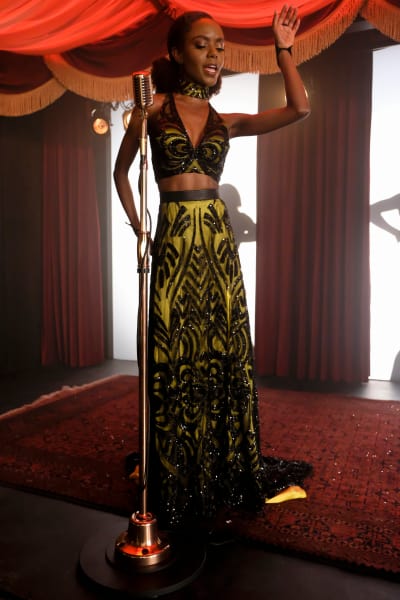 Elsewhere in the trailer, Jughead is beginning his mystery of the Gargoyle King by playing Ethel's game. And, Veronica is raising the stakes against Hiram.
With the upcoming launch of her new speakeasy, she's putting on her shrewd businesswoman hat to get the most revenge against her father. Will he pay out her demands? In a very petty way, let's hope she gets every dollar she demands.
Related: Riverdale Season 3 Episode 2 Review: Chapter Thirty-Seven: Fortune and Men's Eyes
With Reggie, Josie, Cheryl, and Toni by her side, Veronica could make this opening a big success. That is until Reggie said that they had a problem.
What trouble could be happening at the bar?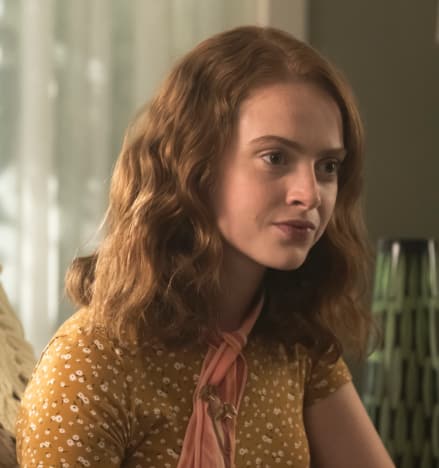 Now, over to you, Riverdale fanatics!
Are you happy to see Alice and FP together in the trailer? What tests will Ethel make Jughead do? Should Betty trust Evelyn?
Check out the trailer below and share your thoughts in the comments.
Don't forget, you can watch Riverdale online via TV Fanatic to catch up on all the drama.
Riverdale airs Wednesdays at 8/7c on The CW.