The body count is rising in the town of Riverdale.
On Riverdale Season 2 Episode 3, Archie is fed up with waiting for the Riverdale police to find his father's attacker. Three victims have turned up dead, and he's not waiting around for the next one to happen.
From the look of the teaser, he's banding a group together to stop the "Black Hood".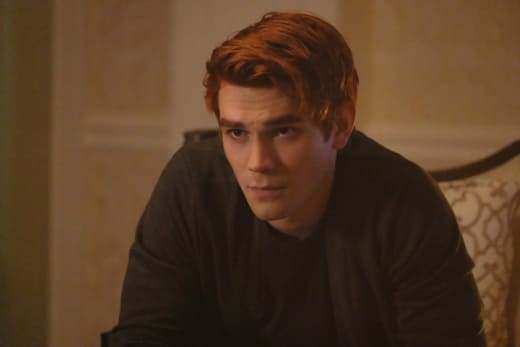 Will the group be successful in time?
We've already lost Ms. Grundy, Moose and Midge to the serial killer. And it seems like Ethel could be the next victim!
After what happened on Riverdale Season 2 Episode 2, Riverdale isn't afraid of killing familiar characters from the Archie Comics. Let's cross our fingers she survives. (#JusticeForEthel)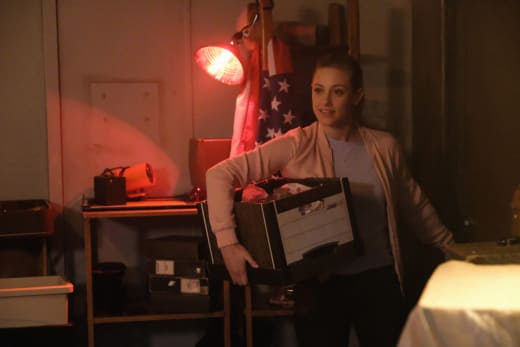 Meanwhile, there seems to be trouble in paradise for a few of our solid friendships and relationships.
Hiram Lodge is tired of Archie sneaking into Veronica's room at night. He is being a protective father. And from the way Hiram cares about his daughter, Archie is going to have to make a real good case at impressing Hiram.
Though, the former criminal doesn't seem like an easy person to impress.
Kevin, on the other hand, will need to earn back Betty's trust.
He is doing something hot and heavy in the woods with a mysterious guy. From the look on her face, she does not approve. Who could he be?
Check out the full teaser below and share your thoughts in the comments.
Don't forget, you can watch Riverdale online via TV Fanatic. Get caught up on all the addictive drama now!
Riverdale airs Wednesdays on The CW.