Riverdale's killer is becoming a lot more bolder. He is finally reaching out to his favorite inspiration personally on Riverdale Season 2 Episode 5.
After weeks of mysteries and puzzles, The Black Hood is making his intentions known for Ms. Betty Cooper. It seems he doesn't like to share and he wants her all to himself. In fact, his idle threats could be dangerous.
Based on the teaser alone, The Black Hood isn't kidding around.
Who could the "her" be that Betty mentions during the call?
The Black Hood is threatening Betty with something serious. This time, his threats are tied to a living person. There are a few possibilities that could be making up the list.
Veronica? Polly or Alice? Cheryl or Josie? Ethel?! The list could go on and on.
We also see something troubling with Jughead on the south side of Riverdale.
He isn't watching from the sidelines anymore. Our favorite tortured writer wants to stand with the Southside Serpents! Does this mean he's joining the gang?!
Hopefully he's not going to do something reckless. We can't risk losing Jughead or having this ruin his relationship with Betty.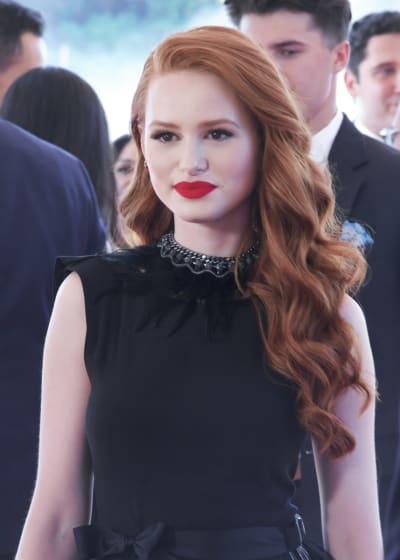 Check out the full teaser below and share your thoughts in the comments.
Don't forget, you can watch Riverdale online via TV Fanatic. Get caught up on all the past drama now!
Riverdale airs Wednesdays on The CW.