We know FX Network is the master of the tease.
How many teases do we see before getting a hint of what the actual production of any season of American Horror Story will actually entail?
Probably bordering on too many.
We know relatively little about Mayans MC so far, and we're getting a lot of teasers for the upcoming continuation of the Sons of Anarchy tale from the side of the Mayans.
Here's what we do know.
The ten-episode series has received good press from FX president Nick Grad. 
"Kurt Sutter is a master storyteller, and Mayans MC has the raw energy and intensity that are hallmarks of his signature style," Grad in a statement.
"Thanks to Kurt, co-creator Elgin James, and this amazing cast, Mayans MC builds on the legacy of Sons of Anarchy, taking it in a thrilling new direction that we can't wait for the world to see."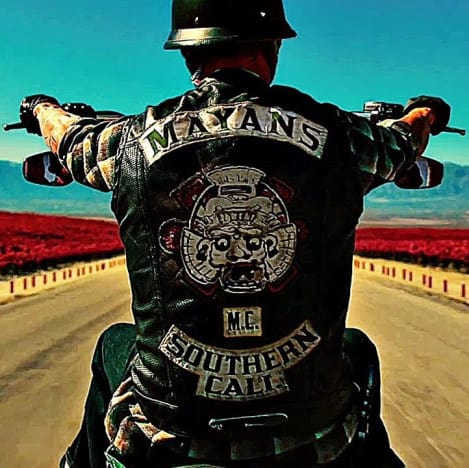 And we know the series will be set over two years after the events of Sons of Anarchy and will focus on EZ Reyes (JD Pardo) who is out of prison and ready to make a name for himself a member of Mayans MC. 
A previous teaser showed a member of the gang riding down the road on his bike sporting the Mayans MC logo on his back. 
Can Sutter pull off another Anarchy masterpiece with Mayans or will Mayans fall to style over substance? It's a genuine thought after Sutter's last FX outing with The Bastard Executioner.
We'll have to continue to wait through more teasers. As the show will be at San Diego Comic-Con, we can expect substance the third week of July.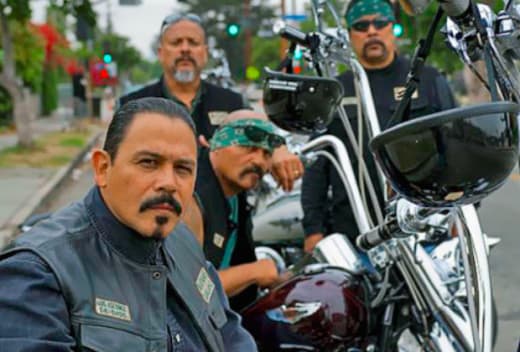 Clayton Cardenas, Edward James Olmos, Sarah Bolger, Michael Irby, Carla Baratta, Antonio Jaramillo, Raoul Max Trujillo, Richard Cabral, and Danny Pino also star in the first season.
Recurring cast members include Emilio Rivera, Frankie Loyal, Joseph Lucero, Vincent Rocco Vargas, Maurice Compte, Gino Vento, Tony Plana, and Ada Maris.
Are you excited about Mayans MC?
Are you ready to see more than the back of their leather or another tease? 
You'll have your chance to see it ALL when it premieres on FX on September 4. 
Until then, let us know your thoughts below!!