iZombie Promo: Bish Betta Have My Shmoney

Jasmine Blu at .
Rose McIver must have a ball channeling so many diverse personalities on the regular. 
On iZombie Season 4 Episode 9, Liv will find herself on the brain of a rapper. I'm talking Macklemore levels of rapping here.
Are you laughing already? I know I am.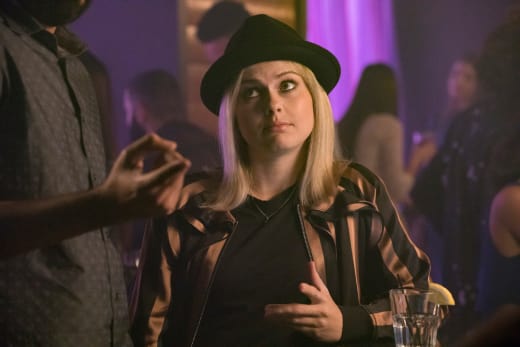 No worries, it gets better. 
A zombie serial killer is on the loose to the chagrin of Chase. Seriously, he does some serious damage to a locker over the news. Chill, bro.
The only person who has worse luck than Chase Graves is Major, it's no wonder the two of them have become work husbands. 

Related: iZombie Season 4 Episode 8 Review: Chivalry is Dead
Unfortunately, the zombie serial killer being loose means all of New Seattle is on lockdown until they can capture him. Peyton's job may come back into the fold after all, as we catch a glimpse of her at a crime scene.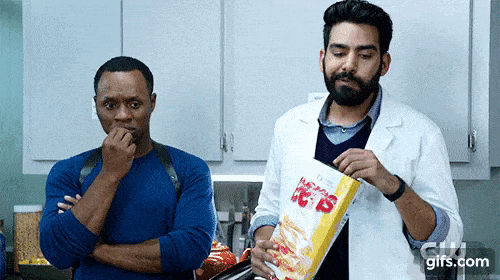 Meanwhile, due to the lockdown, Liv is trapped at the morgue.
She may be doing her best imitation of that "Cash Me Outside How 'bout dat" meme, but Clive and Ravi may give her a run for her, um, shmoney, as far as scene-stealing goes. 
Related: The 100 Season 5 Episode 1 Review: Eden
The crime-solving bros are taking advantage of the lockdown and engaging in a rousing game of D&D. The hour should be fun, to say the least!
It also appears that Blaine and Don E are up to no good, but what else is new?! 
There is no indication that they'll touch on the aftermath of the bus slaughter or that shocking discovery that Isobel is immune to the scratch, but hopefully, we'll see something about that too.
Related: The Flash Season 4 Episode 19 Review: Fury Rogue
Are you ready for Mac-Liv-Moore? Check out the promo below!
You can catch up on the season and watch iZombie online here via TV Fanatic!