Grey's Anatomy Sneak Peek: Meredith Meets a Handsome New Doc!

Jasmine Blu at .
We have a first look at Meredith's first encounter with the mysterious new doctor that will be dropping into Grey Sloan Memorial. 
If you have watched the promo for Grey's Anatomy Season 14 Episode 17, you'd know that Meredith will be tending to a handsome transplant doctor who found his way to Grey Sloan Memorial.
The two have a nice, flirty chemistry that has piqued the interest of many fans.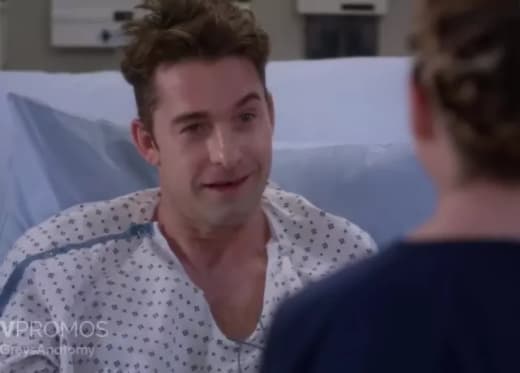 Meredith has not been with a guy since her experience with Nathan Riggs. While the two bonded over their shared grief, he merely served as a stepping stone for Meredith. 
Nathan reunited with his true love, Megan Hunt, and Meredith learned how to overcome her grief and move on a bit from Derek. 
Thanks to Riggs, Meredith is now open to love, and that's a lovely thing. 
Related: Grey's Anatomy Promo: Meredith is Smitten!
So, is Dr. Marks a potential suitor? Whose to say for sure. Although, when you have Scott Speedman guest starring, the sparks would naturally be flying.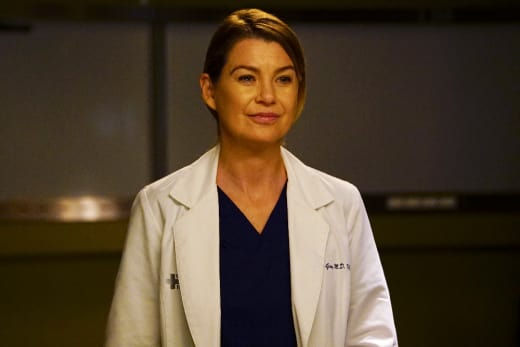 In the clip, Marks is joking around with a colleague and taking a breather after a transplant. 
Meredith introduces herself, but she notices that something isn't quite right with him. 
We find out how Marks ended up in a hospital bed after all. It turns out, Marks isn't just a transplant doctor, but he's also a recipient. 
You'll want to watch the clip below to learn more about his predicament and what happens in the last few seconds. You don't want to miss it!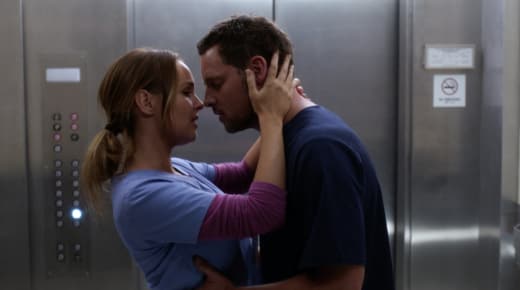 Jo and Alex are happy and in post-engagement bliss. Owen had an epiphany and has sought out the woman he has always loved. Jackson is head over heels for Maggie. 
The last relationship mentioned is beyond controversial and polarizing, but it's evident that a show so often filled with angst is finally bringing back the romance. 
Related: Grey's Anatomy Review: Caught Somewhere In Time
Will Meredith be next?! Are you ready for that?! 
"One Day Like This" airs this Thursday. Don't forget to return for our full review.
Don't forget, you can watch Grey's Anatomy online via TV Fanatic! 
Check out the sneak peek below, and hit the comments with your thoughts!