Grey's Anatomy Promo: Origin of A Love Story!

Jasmine Blu at .
In order to understand the present, and plan for the future, we must first go back to the past. 
On Grey's Anatomy Season 14 Episode 5, we're being transported back to a war zone to understand the events leading up to Megan's capture.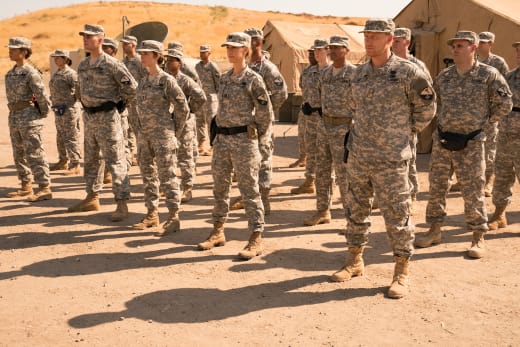 We've heard the stories from Owen, Nathan, and Megan, but now it's time to watch it unfold for ourselves. A flashback stand-alone event will transport us to Iraq with Nathan, Owen, Megan, and Teddy at the forefront of the hour.
Yes, that's right. Kim Raver is back for another special appearance that is sure to be unforgettable.
Everyone has very different stories about what happened in Iraq an what drove a wedge between Nathan and Owen, and Nathan and Megan. The culmination of them will come together for this special hour.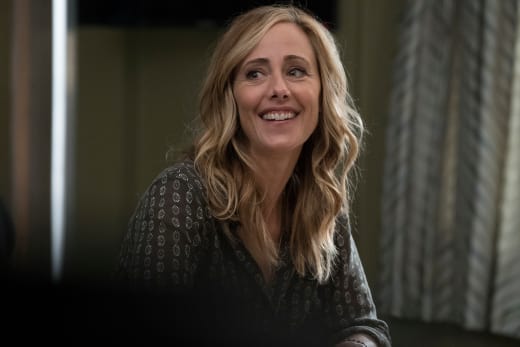 It's a love story that we'll finally understand better, and it should serve as a great hour for character exploration and development for Nathan, who hasn't been able to shine on his own outside of Meredith.
The present day will be Megan and Owen rehashing their past and hopefully being able to heal. Owen has notoriously suffered from PTSD, and now that his sister is alive and they can talk things out, it should serve him well. 
This is not Grey's Anatomy's first foray into military flashbacks. Grey's Anatomy Season 6 Episode 18 was an Owen centered episode that flashed back to Owen and Teddy's time spent in Iraq, too.
It candidly explored PTSD and had mixed reviews. So, who knows? Maybe this one will be a hit! Plus, military centered shows and episodes are all the rage.
An all new Grey's Anatomy will return on October 26!
If you need to get your fix in the interim, you can watch Grey's Anatomy online right here via TV Fanatic.
Check out the promo for "Danger Zone" below and hit the comments with your thoughts.