Grey's Anatomy Promo: A Ghost from the Past!

Jasmine Blu at .
There are so many juicy tidbits teased for Grey's Anatomy Season 15 Episode 6. 
It's El Día de los Muertos at GSM, and the doctors will find themselves reminiscing and remembering close loved ones that they have lost. However, Meredith will find out about a loved one that is still alive.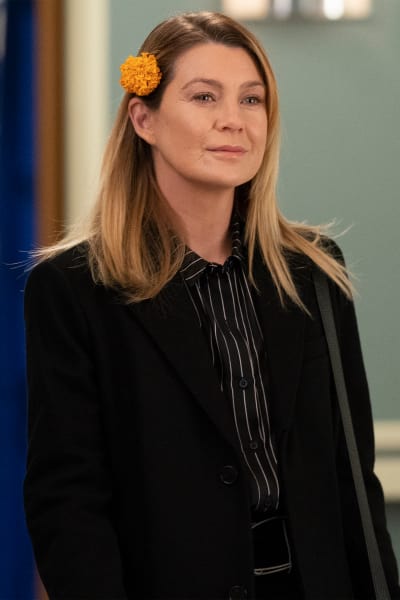 It has been a long time since Meredith has seen her father, Thatcher. If you don't recall, she donated an organ to her sick father more so as a favor to Lexie than out of any obligation or loyalty to the man. 
They have never been close-knit, and Meredith resented the fact that he bailed on her family and started a brand-new one. 
Based on the promo, Richard has to tell Meredith some unfortunate news. 
Thatcher is sick again, and that must mean he's more inclined to take a turn for the worst this time. 
Related: Grey's Anatomy Season 15 Episode 5: Everyday Angel
Meredith has grown so much over the years, and she has found success that would make her mother proud while forging a path of her own. She did that with the help of the family she chose over the years, her friends, Richard, and her sisters. 
How will Thatcher's presence affect her now? Will she meet with him to honor Lexie? 
Jeff Perry is expected to return this season and reprise his role as Thatcher, so perhaps he will appear during this installment. 
Elsewhere, Teddy and Owen will come face-to-face since she avoided him at the hospital. Fresh off of her discussion with Meredith, Teddy has put on her big girl panties and decided to tell Owen about her pregnancy. 
Related: Get Cinemax via Prime Video Channels for Hit Movies & Series that Keep You on the Edge of Your Seat!
Owen and Amelia have found happiness with one another, and they are the most stable that they have ever been as a couple. Amelia is happy and open. She has opened herself up and shared with Owen.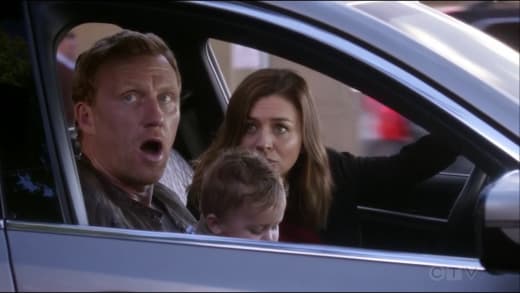 The two of them have formed a family, and they are making that family work for them. 
How will Teddy's news affect their relationship? 
 Hopefully, Teddy will be honest with Owen, and he'll learn the truth during this hour, but it is Grey's, and they have an annoying habit of dragging some things out for as long as possible.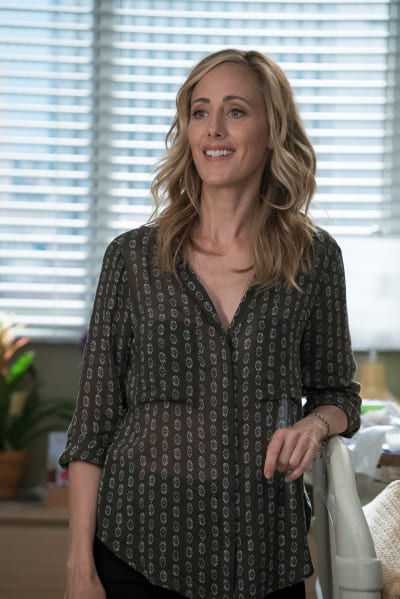 Meanwhile, Jo is concerned that Alex won't forgive her for something, and inquiring minds want to know what she is referring to.
The Jo and Bailey dynamic has been one of the best things to come out of the season, and the two of them have formed a friendship that has them confiding in one another. 
Bailey gives her a word of advice on how to deal with Alex and free herself of guilt. 
Related: New Amsterdam Season 1 Episode 5 Review Cavitation:
At least we know it doesn't have anything to do with her past with Link. The two of them were strictly platonic when they were younger. 
Check out the promo for an all-new Grey's Anatomy below. 
You can watch Grey's Anatomy online here via TV Fanatic!