The staff at GSM is having terrible luck with law enforcement this season. 
Jackson and April had an unpleasant experience with a couple of cops during Grey's Anatomy Season 14 Episode 10.
Now, on Grey's Anatomy Season 14 Episode 19, someone will have a less than desirable experience with federal law enforcement. Oh, c'mon, you know which one. They're everywhere!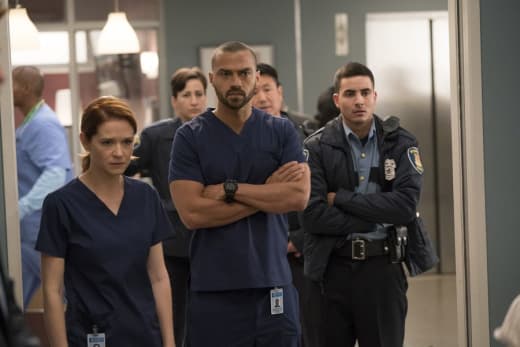 Unless you've been under a rock, you have probably noticed that the most popular antagonist these days both in fiction and in real life is U.S. Immigration and Customs Enforcement. 
It's difficult to watch a series without coming across at least one episode dedicated to some shady, immoral, or inhumane ICE agent harassing some DACA recipient.
Related: Grey's Anatomy Review: Personal Jesus
I should know, I have recently reviewed two shows that had an immigration arc (The Fosters and The Resident), and spent a portion of a Roswell Reboot editorial discussing the influx in these type of storylines. 
Well, Grey's Anatomy will join the fray with the others with an hour that may lead to GSM losing one of their interns who just so happens to be a DACA recipient.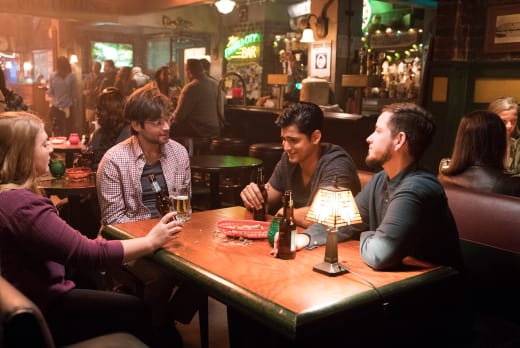 When ICE comes looking for him or her, mama bears, Bailey and Meredith, will likely do whatever it takes to smooth over the situation and help their intern figure out the best course of action. 
Is there ever a best course of action with ICE these days? Whether they cooperate or make a run for it, they'll be screwed. 
Related: The Fosters Review: #IWasMadeInAmerica
We have been introduced to a diverse group of interns.
Roughly three of them are considered POC, and you never know, there's always one of those fun misdirects where an unlikely person emerges as the DACA kid, but I won't bother teasing who it could possibly be. 
Unfortunately, the likelihood that there will be a misdirect is slim giving some of the casting news we've learned about months ago.
No worries, if you have been fortunate enough to not be spoiled by the news, I won't do it here, but you may want to avoid the comments.
Related: Get Great Selection of New & Classic Movies with the Lifetime Movie Club via Prime Video Channels!  
Needless to say, most of us Grey's Fanatics probably already know which intern's story may be coming to an end. 
If you need a refresher on who is who of the new interns, you can watch Grey's Anatomy online here via TV Fanatic. 
Check out the promo for "Beautiful Dreamer" below! 
Show:

Tag:

Episode:

Related Videos:

Related Post:

Uploaded by:

Uploaded:

Duration: