Grand Hotel Trailer: Welcome, Primetime Soap Fanatics!
Paul Dailly at .
Grand Hotel looks set to be one of the soapiest dramas on all of TV, and we're quite okay with that. 
If the mark of a good show is when it embraces its genre, then we're sure you're going to find something to like about Grand Hotel. 
The official logline reads:
Soapy drama set against the backdrop of a Miami Beach hotel revolves around the family who owns the business, the staff who run it and the explosive secrets they hide under the perfect exterior.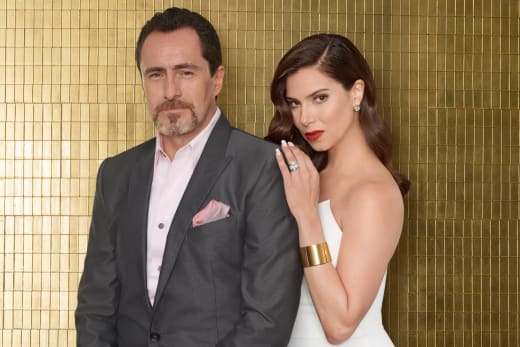 The secrets are well on display in the first trailer, I can't get away from the striking similarities to The CW's Dynasty. There's a new wife with the powerful father, and the daughter hates her and wants to derail the whole relationship. 
Having the series set in a hotel means it will be rich with fresh and exciting storylines to keep viewers entertained week in, week out. 
Oh, and it looks like there's a murder to kick the show off. Where do we sign up?
The cast includes Demián Bichir, Roselyn Sanchez, Chris Warren, Denyse Tontz, Wendy Raquel Robinson, Shalim Ortiz, Bryan Craig, Anne Winters, Justina Adorno, Feliz Ramirez and Justina Adorno. 
There's also a blink, and you'll miss it appearance from Revenge star, Christa B. Allen. 
Have a look at the full trailer and join us in the comments with your thoughts. Will you be watching?