Gotham White Band Trailer: Jerome vs. Bruce

Lisa Babick at .
Turn that frown upside down!
Jerome finally made his comeback on Gotham Season 3 Episode 13, and it was a doozy.
Poor Dwight probably thought he should've have been Jerome's right hand man for bringing him back to life, but the guy stole his face. It didnt make Jerome very happy. At all.
But killing Dwight also gave Jerome the opportunity to put the power plant to good use when he knocked out all of Gotham's power so that everyone who wanted to could be Jerome for the night.
Gotham is not going to be in a good place.
The GCPD won't be able to handle all the havoc especially considering it's under attack - AGAIN!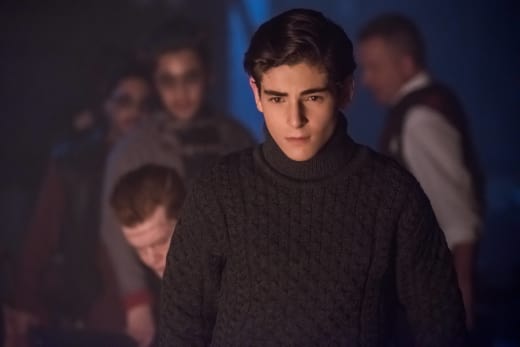 It looks like Jerome has captured Bruce, but Bruce isn't the same kid he was the last he and Jerome met.
Did you see Bruce's badass moves? He was just being gentle with Selina, so we can only imagine what else he's got in his arsenal.
Alfred, Jim, and Bullock might think they have to save the day for Bruce, but we think Bruce is going to be able to handle this one himself.
"A Boy Becomes a Man" splashes across the screen in the trailer, and we believe it.
The big question is how will Jerome die? We can't imagine he's going to last past this hour. Will Bruce pull a Theo Galavan on Jerome or will someone else do the dirty deed. 
Will Jerome be his first and only kill?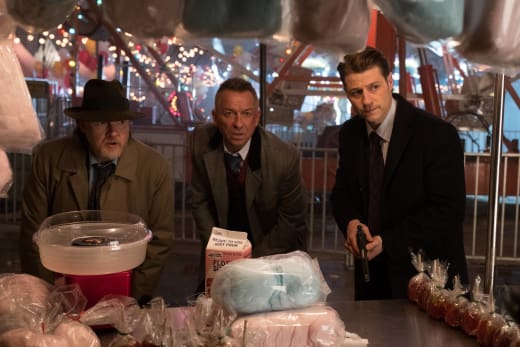 It's going to be one ultimate showdown that's for sure! And we can't wait!!
Gotham Season 3 Episode 14, "The Gentle Art of Making Enemies" airs on Monday, January 30 at 8/7c on FOX!
If you need to catch up before then, you can watch Gotham online right here via TV Fanatic! Be sure to check back for our full review after the episode airs.
In the meantime, check out the trailer below and let us know your thoughts! Are you excited or what?!