It's almost time for Gotham Season 4, and after watching this new trailer, we can hardly wait.
It looks like fear has gripped Gotham City again. Scarecrow has arrived and Professor Pyg is on his way.
Will the people of Gotham ever catch a break?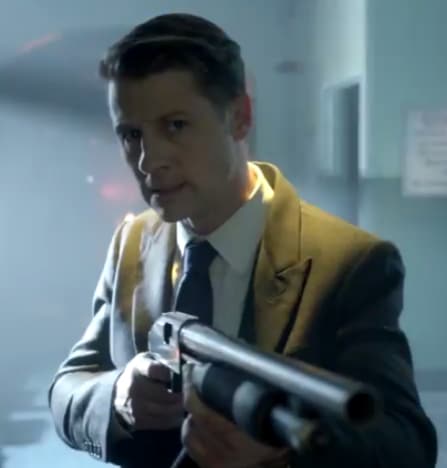 We also catch a glimpse of someone who is dressed up as the Joker, so it looks like Jerome's legacy is still in full force.
Could this guy be the real Joker or is it just the figment of fear brought on by Scarecrow?
There are some people who are deathly afraid of clowns and anything Joker-related is scary as hell.
Gordon and the GCPD might be in over their heads with all these new criminals in town.
Penguin doesn't think the GCPD can handle it. What he plans to do about it is anyone's guess, but I imagine he's not going to be able to do much.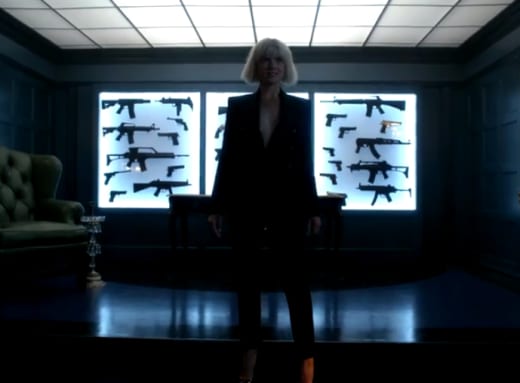 Maybe he'll try to gather them all together as part of his criminal empire, but Scarecrow and Pyg don't seem like the type that likes taking orders from others.
There's also a whole slew of other bad guys and gals that must be dealt with as well.
Nope, Jim Gordon can't handle it alone.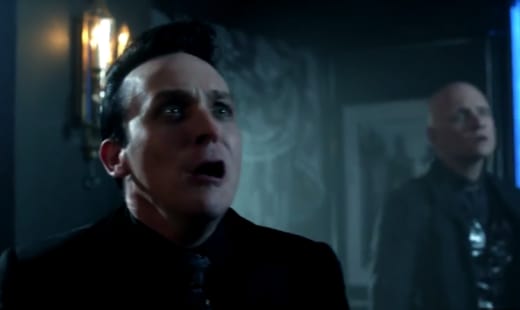 Enter Batman. Can we even call him Batman at this point? Bruce is a young man, but calling him Batman might be premature. He might not even be calling himself anything yet.
One thing is for sure, though, he's going to do whatever he can to protect his city. And we're behind him 100%.
It's the moment we've all been waiting for since the beginning of the series, and now it's finally come to pass. 
And the tagline for the new season is "A Dark Knight," so we're hoping Bruce will be kicking some major butt as his new alternate persona.
Gotham Season 4 looks like it's going to be the show's darkest season yet. Check out the trailer below and see for yourself.
If you need to catch up before the premiere, you can watch Gotham online right here via TV Fanatic!
Gotham Season 4 premieres on Thursday, September 21 at 8/7c on FOX!
Show:

Tag:

Related Videos:

Uploaded by:

Uploaded:

Duration: