Game of Thrones Promo: Will Jon Betray Daenerys?!
Paul Dailly at . Updated at .
The end is nigh. 
On Game of Thrones Season 8 Episode 2, Tormund will make his long-awaited return to Winterfell to meet with Jon Snow to drop a revelation:
The Night King is on his way to lay waste to Winterfell once and for all.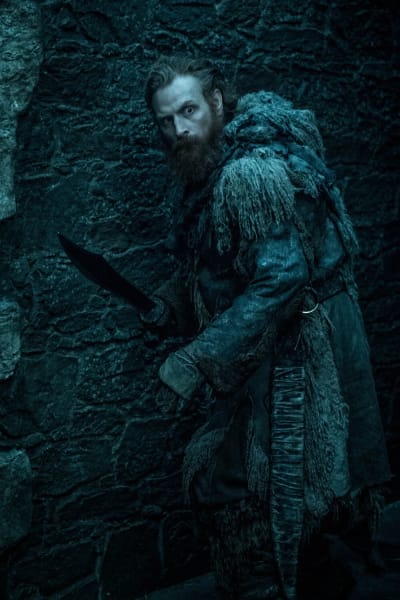 With that, everyone at Winterfell will ready their defenses for the fight ahead. The original trailer for Game of Thrones Season 8 seemingly showed the undead army making their way somewhere in the night. 
Tormund is under the impression that Winterfell has until sunrise to get ready for the battle. In addition, Arya was also running through Winterfell at night from an unknown enemy in the trailer. 
Related: Get HBO via Prime Video Channels for Addictive Dramas, Hilarious Comedies & Hit Movies!
Are we to assume our heroes are ambushed while getting ready? It sure seems that way. 
Before we get to the battle, however, Daenerys has some stern words for Jaime Lannister upon his arrival at Winterfell. 
"When I was a child, my brother would tell me a bedtime story about the man who murdered our father," Daenerys says in the teaser, adding:
"Of all the things we would do to that man."
We think it's fair to say that Daenerys is not going to want to let Jaime away with what he did, especially given that he took a shot at her during Game of Thrones Season 7. 
Might this be the moment Tyrion steps in with the aim of swaying Daenerys to allow his brother to survive? 
Either way, there's a chance that Daenerys could allow Jaime to live long enough to help in the war before taking him out when he least expects it. 
It also looks like there will be some more back and forth between Daenerys and Sansa. The two women butted heads for most of Game of Thrones Season 8 Episode 1. 
How will Sansa react to that revelation about Jon's lineage?
Will she urge Jon to betray Daenerys and make a play for the Iron Throne?
Watch the full teaser below and hit the comments with your thoughts on it. 
Remember you can watch Game of Thrones online right here via TV Fanatic.