The Lyons are about to go to war and it sure looks like they're in for a tough time of it. 
If the events at the close of Empire Season 2 piqued your interest for the upcoming season, then it looks like there's going to be some pay off for a lot of long standing storylines. 
We got closer than ever to finding out what Lucious was hiding about his past and it appears his brother is about to cause mayhem for him.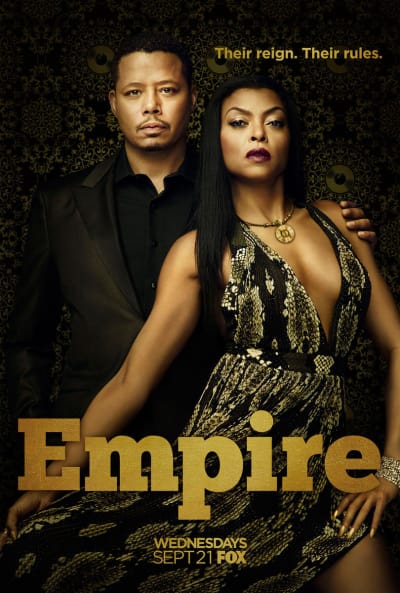 Yes, Shyne is very much out for blood and he's willing to settle for anyone in the Lyon clan.
It sucks to be a Lyon. Right?!
They may be rich, but they just can't seem to keep themselves out of trouble. Lucious' mother will continue to play a key role in the new season. 
Might Shyne take a shine to her? There's no denying Leah wants to get revenge on Lucious for sending her away. 
For now, she's settling for living with him, but he wants rid of her. She's deluded. 
No one would want her hanging around. She's a ticking time bomb that's about to explode.
Empire Season 2 hinted that there may be hope for Lucious and Cookie.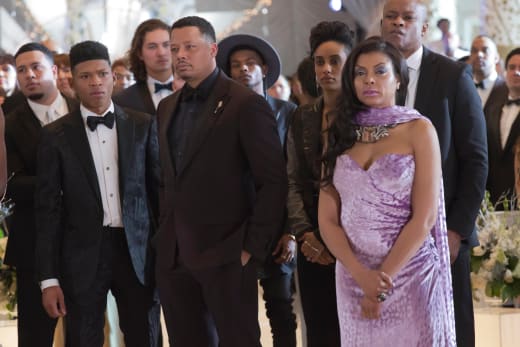 The new trailer continues to add fuel to that fire, but it's pretty odd we didn't get so much as a glimpse of Taye Diggs' character. 
He is meant to be Cookie's new love interest. Look how her last relationship turned out.
Don't hold your breath for this one to last very long. Somehow, she always winds up back with Lucious. 
He really doesn't deserve her, so fingers crossed she steers clear of him. They're always going to be bound by blood because they have a family together. 
Cookie should keep things strictly professional in the hopes of moving on with her life. 
We finally got a good look at Mariah Carey in her role of Kitty. 
We know she's going to be GREAT, but it's still great to get a glimpse of her. 
She will be sharing a lot of scenes with Jamal, who finds himself in a tricky situation that affects his creative juices. 
What will be her remedy to get him back to being the awesome artist we know he is?
A lot of things are still up in the air after Empire Season 2. 
We don't know whether Anika or Rhonda died after their big rooftop fight scene. 
Fox released promotional photos for the new season, but both characters were included. 
This is probably to throw us off the scent because we've been promised that one of them will die. 
What do you think will happen?
Hit the comments below!
Remember you can watch Empire online right here on TV Fanatic. Get caught up now!
Note: Empire Season 3 debuts September 21 on Fox!