The Dynasty reboot is a go, and while much remains the same from the original, there are just enough subtle changes to bring it into the present.
Sammy Jo? Well, He's Sammy Joe (no matter how he may spell it), and he's going to clash with Steven Carrington instead of Fallon.
Cristal is a lot closer in age to Fallon, so Blake's daughter has plenty to deal with without another young woman to get in her way.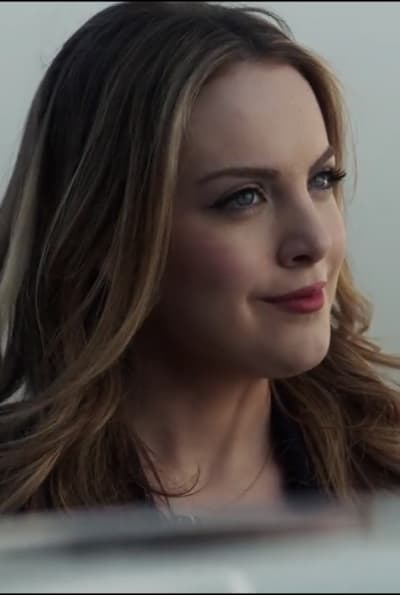 Blake has lost about 20 years, too, which is a welcome change in my book. 
Fallon is a lot more interested in the family business than only her daddy's love, which is cool, but why does Cristal come off as such a ditz?
In one trailer scene, she's sucking a cocktail and making noise through her straw.
If Fallon didn't eventually slap the crap out of her, I was going to have to do it for her!
Oh yeah, you guys, this is going to be a Fallon v Cristal show, and something tells me the audience is going to take up sides, too. Are you already prepared to choose?
Fallon has a thing not only for the hired help, but may or may not be interested in Jeff Colby, the son of the rival family.
The action doesn't take place in Colorado as did the original Dynasty, but there is a reference to Fallon arriving from the state when she originally gets off the plane. 
Steven seems like he's going to be just as winning as he was the first go around too, but it's doubtful his father will treat him as the family pariah. That's just not allowed these days.
And Steven is definitely getting a lot more action than his counterpart!!
Check out the trailer and let us know not only if you'll be tuning in, but if it's a good pairing for Riverdale.
If you watched the original Dynasty and were worried about how this one would come out, what do you think of the reboot so far?
I was worried, as I just watched the entire original on Amazon Prime only last year. 
And guess what? So far, this looks like it could be a worthy successor. Even the house looks right. I'm kind of amazed. Especially since the house should be in Denver...
Comments please!!! 
Network:

Tag:

Related Videos:

Uploaded by:

Uploaded:

Duration: