Nostalgia is in full effect for Riverdale Season 3 Episode 4. (And we're loving every second of it!)
Regardless if you're a brain, an athlete, a princess, a basket case or a criminal, you need to bask yourself in the awesomeness of this Flashback Friday: our favorite Riverdale parents are teenagers, and they've got major tea to spill.
The latest Riverdale trailer channels all the John Hughes vibes from the 1985 coming-of-age teen classic, The Breakfast  Club. While this flashback has more of a 1990s spin, the spirit is still alive.
However, unlike the original detention crew, this group of future parents is doing more than just goofing off. Something sinister waits in their past.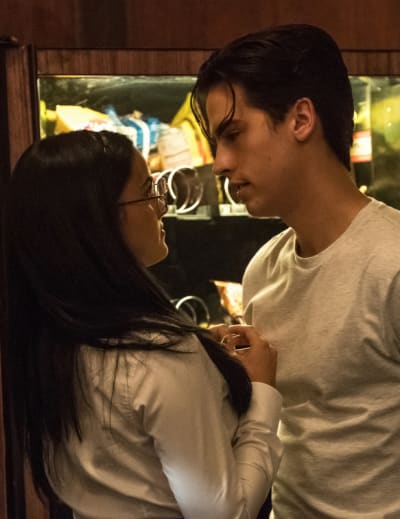 Based on the promo below, we can see the group's first introduction to Gryphons and Gargoyles.
As Alice mentioned to Betty, the big event involving the game happened to the adults during their junior year of high school. Somehow during their Saturday detention, they came into contact with the board game and it changed their lives.
Related: Enjoy UNLIMITED access to thousands of Movies and TV shows with Amazon Prime Video. WATCH ANYWHERE. CANCEL ANYTIME!
How did they find the game? What trouble did it cause them?
The light-hearted music and inspirational clips make the encounter feel like a fun and positively life-changing time. However, we all know better.
Evil is most likely lurking behind the facade of their campy costumes and the band performance.
Speaking of the parents, their past selves revealed a lot about the characters that we didn't know about them before. And, the relationships that were blooming before the reality of adulthood stepped in.
FP Jones was a jock before becoming a Serpent. Alice was a badass. Penelope was an awkward teen. Hermione was a preppy good girl.
Plus, Fred Andrews couldn't keep his shirt on either. (Now we know where Archie got the habit from!)
Familiar relationships like Sierra/Tom, Penelope/Clifford, and Hermione/Hiram made quick appearances to showcase their origin stories. However, the surprising development involved the strange flirtation between Alice/Fred and Hermione/FP. These characters had never shown any interest in each other as adults.
What romantic troubles sparked during Saturday detention? What tore everyone apart?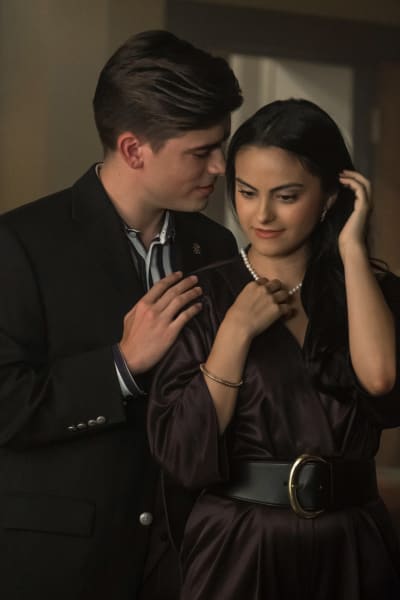 Now, over to you, Riverdale fans!
Which younger version are you the most excited to see? Do you love The Breakfast Club tone for the episode? 
Don't forget, you can watch Riverdale online via TV Fanatic to get caught up on all the past drama.
Riverdale Season 3 Episode 4 airs Wednesday, November 7 at 8/7c on The CW.