The Doctor will return in a more permanent basis pretty soon. 
Yes, after going without a full season in 2016, the BBC America hit will finally return in April, but what's on tap for us fans who have waited so long?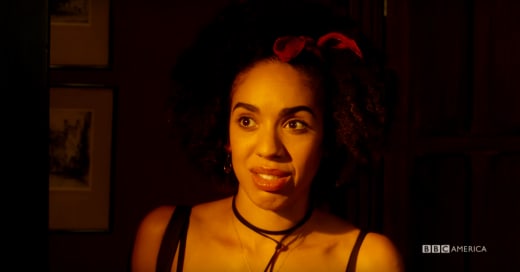 A new companion, of course!
That new companion will be played by Pearl Mackie and will be called Bill.
If the first trailer for Doctor Who Season 10 is anything to go by, she looks like a lot of fun. 
We get to see her traveling through several different periods in time and she's really enjoying it.
I mean, it's not like anyone would hate helping the doctor. 
Pretty much anyone would do anything to have the pleasure of being his companion.
Also teased in the trailer was the return of Matt Lucas as Nardole.
It's odd seeing the actor in such a serious role when you think of the characters he's played in the past. 
There is a lot of change coming to the series over the next year. Steven Moffat will be stepping down from his showrunner duties at the conclusion of the season. 
He will be succeeded by Chris Chibnall, who will take over the show for Season 11. 
Have a look at the full trailer below and hit the comments with your thoughts on it.