Is it just me, or has it been positive centuries since we've had a new adventure of my favorite time-traveling, face-changing alien Doctor?
Fortunately, the BBC just released a brand new trailer to whet our anticipation of Doctor Who Season 10 (Series 10, if you want to use the British parlance)!
This trailer, naturally, features more footage of brand-new companion Bill (Pearl Mackie), who looks to be really enjoying the whole idea of adventuring throughout time and space.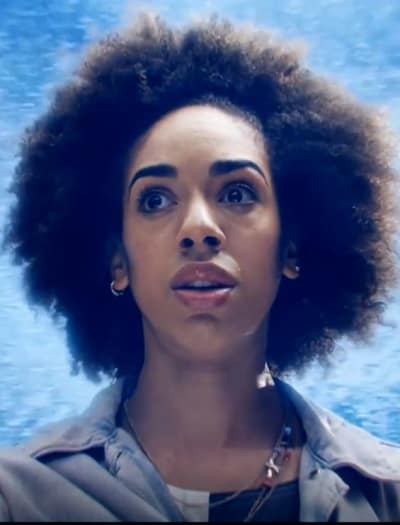 There's also Nardole (Matt Lucas), who hilariously served as the Doctor's companion (of sorts) in the recent Christmas Special (The Return of Doctor Mysterio) after previously appearing in an earlier Christmas Special (The Husbands of River Song).
While this isn't the first trailer the BBC has released for Doctor Who Series 10, it does pack quite a punch in terms of teasing what's coming this season.
Obviously, Bill is in for quite a ride!
We are treated to glimpses of alien worlds, empty fields, a space station, a pyramid, Mars, 1814, some United Nations peacekeeping troops, underwater depths, the vacuum of space...
And then there are the monsters and villains!
Emoji-speaking robots, less-than-friendly-seeming wooden folk (possibly related to the Androzani trees from the 2011 Christmas Special The Doctor, the Widow, and the Wardrobe?), Ice Warriors from Mars, Daleks, Missy...
...and the return of some seriously classic-era Cybermen! Anyone remember the original-flavor Mondasian Cybermen? Because, lo and behold, they're back, cloth faces and all!
The tagline for the trailer is "A Time for Heroes," and it definitely seems to be setting up for quite a lot of action and excitement this season – which is, alas, as previously announced to be the final outing for Peter Capaldi as the Doctor.
As someone who watched reruns of Classic Who as a child instead of Saturday morning cartoons, I find myself quite excited for Doctor Who Series 10, despite the impending departure of the excellent Mr. Capaldi.
With the concurrent departure of Steven Moffat as series showrunner, it's likely they're going to get quite the send-off, if this trailer is anything by which to judge! Mr. Moffat is pegged as a writer or co-writer on four of the twelve episodes this season.
Whatever the circumstances of the Twelfth Doctor's exit, I can only hope the Thirteenth will serve as an appropriate successor, whoever they cast.
Doctor Who Season 10 Episode 1, "The Pilot," is scheduled to air on Saturday, April 15, 2017, at 9/8c on BBCAmerica.
What about you, fellow Whovians? Are you excited for the coming run of episodes? Did the trailer pique your interest? Let us know your thoughts in the comments section below!
I, for one, can't wait!
You can also check out the previous trailer released in December 2016, which highlighted new companion Bill: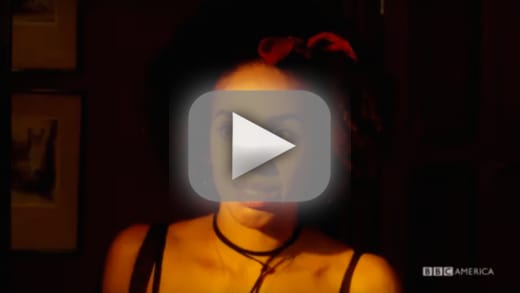 You can watch Doctor Who online for all the latest Whovian adventures!