Of all the characters to have filtered through BAU, Dr. Spencer Reid heading into a prison cell is the most likely.
Perhaps that's what makes this exclusive look at Criminal Minds Season 12 Episode 15 so effective.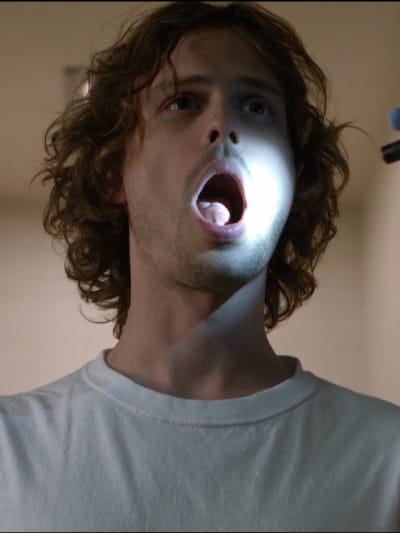 As Reid filters into his new "home" with all the other convicted and potentially guilty or innocent men he'll be spending his foreseeable future with, it hits home how easily anybody can find themselves in that situation.
Memory loss, an unbelievable tale of innocence or the lack of any other potential suspects could all be viable reasons you become the target of an intensive investigation.
Would your background be squeaky clean enough to keep you out of the hot seat?
I would have thought Reid's, if anybody's, would have given him a get out of jail free pass.
On "Alpha Male," he'll find himself in new and unsteady surroundings trying to survive.
But before he meets Criminal Mind's version of Augustus Hill from HBO's OZ, who asks him to trust him for his own safety, Reid has to survive intake.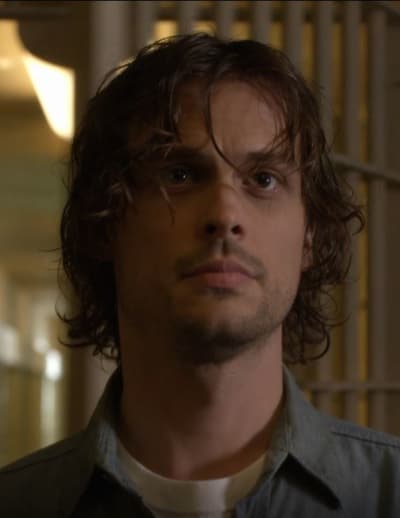 I'm sorry that I'm going to say this out loud, but Dr. Reid looks mighty fine with a bit of the bad boy coursing through him. You know how the girls like a bad boy, right?
A little scruff looks good on him.
We've been wondering what this whole fiasco will mean for the future of Reid with BAU, and if he sticks around (we have our fingers crossed), will what he endures while trying to prove his innocence change him significantly going forward?
It seems impossible that anyone can come out something like what he's in the middle of without being at least somewhat different.
How different and whether it affects his future with the home he's made at BAU will be what concerns us the most.
What about you? Is it hard to think about the case of the week with the once so sweet and unaffected Reid suffering such a misfortune?
Be here tonight for a full review of the events and watch Criminal Minds online if you have missed what led to this disaster.
Show:

Tags:

Episode:

Related Videos:

Uploaded by:

Uploaded:

Duration: