Criminal Minds: Beyond Borders - Gary Sinise & Alana De La Garza on Exciting Journeys & The Personal Touch!
Carissa Pavlica at . Updated at . Comments
Your mind has been spinning with what's been happening on Criminal Minds Season 12.
Now it's time to get pumped up for what lies ahead on Criminal Minds: Beyond Borders Season 2!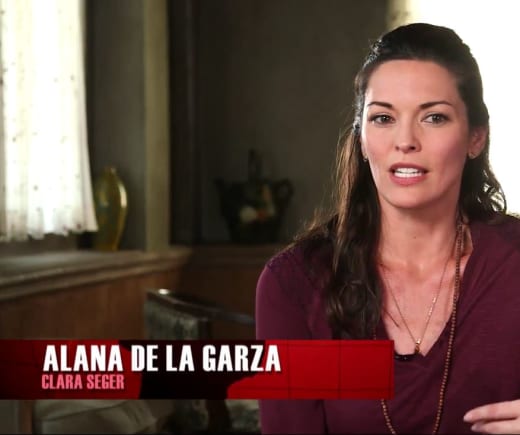 We have insight from series stars Gary Sinise (Jack Garrett) and Alana De La Garza (Clara Seger) on all of the exciting prospects that lie ahead.
There's nothing like hearing the stars themselves talk about the journeys they will take you on during a season, but here are a few hints before you watch below.
If you wanted exotic locations, you're in for a real treat, as CMBB will be taking you all over the world.
And while Criminal Minds: Beyond Borders: Season 1 spent time setting the tone for the series, it's time to branch out.
Into what?
How about family and personal relationships?
Let's get to know the people who are invested in rescuing Americans the world over.
If you recall, Sherry Stringfield was introduced at the end of last season as Garrett's wife, Karen. 
Not only will you get to know her better, but his family and an older son, too.
All of the agents will be better fleshed out. Check out what Mr. Sinise and Ms. De La Garza have to say about the return of Criminal Minds: Beyond Borders below!
Remember, the series returns Wednesday, March 8 at 10/9c only on CBS! Don't miss it.
Show:

Tags:

Related Videos:

Related Post:

Uploaded by:

Uploaded:

Modified:

Duration: