The women of Claws can commiserate with Michael Corleone.
In The Godfather Part III, Corleone famously proclaimed "Every time I think I'm out, they drag me back in."
That quotation pretty much sums up Claws Season 1 for the owner and employees of Nail Artisans of Manatee County in Florida. 
Owner Desna Simms' salon had been laundering money for the Dixie Mafia, under an arrangement she had with her boy toy Roller, adopted son of psycho local mob boss Big Daddy.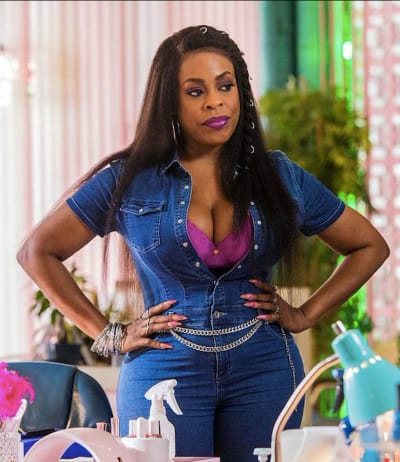 Desna is basically a nurturer at heart. Everything she did was to try to better the lives of her "girls" at the salon and her brilliant but autistic brother Dean, who lives with her.
Still, her methods were somewhat questionable in Season 1. In the course of trying to help others, she laundered money, attempted murder, covered up said attempted murder, stole drug money, and set up two other murders, albeit unintentionally.
Related: 45 New and Returning Shows
By season's end, in the interest of protecting herself and her own, Desna throws in with the Russian mob, who take over the assets of Uncle Daddy's chapter of the Dixie Mafia.
When Season 2 opens, at 10 p.m. Sunday, June 10, on TNT, Desna discovers that the new boss isn't necessarily an improvement on the old boss.
While Uncle Daddy was cunning and brutal, Vlata (aka "Mrs. Putin"), the new Russian leader, is calculating and lethal. She forces the Husser family into an unaccustomed state of subservience.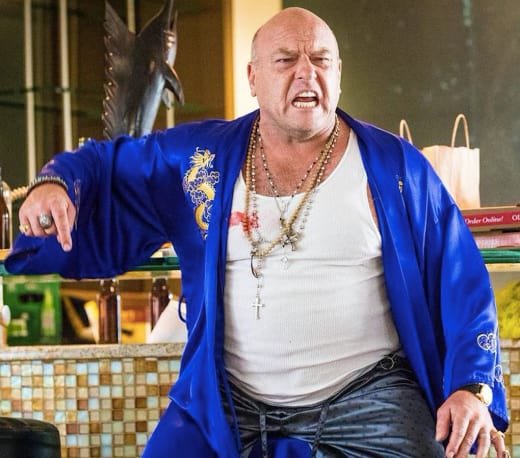 Behind her back, the Hussers continue to conspire with Gregory, Desna's boyfriend who she thinks is a doctor but who is also head of the Haitian mob.
Fortunately, Vlata has taken a shine to Desna, who she makes her lieutenant. Unfortunately, Vlata makes it her mission to toughen up Desna, so everyone will respect her.
So Desna's challenge this season will be to hang onto her humanity while finding a way to liberate her friends and Dean from their unfortunate situations.
Related: 23 TV Shows Where Women Rule
For those who haven't visited the bizarro world of Claws, the characters to watch include:
Niecy Nash, in the lead role of Desna, owner of Nail Artisans of Manatee County and sister to Dean;
Dean Norris, in the lead role of Uncle Daddy, profane former Dixie Mafia boss looking to regain his rightful place on top;
Carrie Preston, in the lead role of Polly, ex-con con woman who owes Desna a huge debt of gratitude;
Harold Perrineau, in the lead role of Dean, Desna's brilliant but autistic younger brother.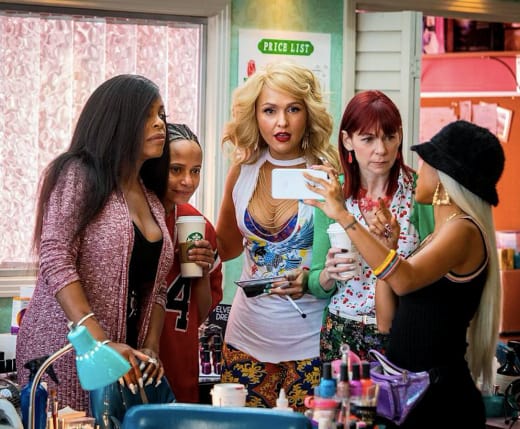 Supporting cast members include:
Jenn Lyon as Jennifer, Desna's longtime best friend and coworker and wife of Bryce;
 
Judy Reyes as Quiet Ann, Desna's soft-spoken but dangerous bodyguard;
 
Karreuche Train as Virginia, ex-stripper turned salon worker and Dean's girlfriend, much to Desna's disgust;
 
Jason Antoon as Dr. Ken Brickman, the clinic's oxycontin pusher, and Polly's boyfriend;
 
Kevin Rankin as Bryce, life coach turned mobster, Jen's estranged husband, and Roller's older brother; 
 
Jack Kesy as Roller, Desna's "resurrected" ex and Bryce's dumber, younger brother.
Related: Enjoy unlimited access to thousands of movies and TV shows with Amazon Prime Video. Watch anywhere. Cancel anytime!
To review Season 1 before the premiere, watch Claws online.
Be back here on Sunday, June 10, for a full review after the premiere at 10 p.m. on TNT.
Are you excited about the return of Claws? Comment below.