BH90210 Episode 2 Promo: Guess Who's Back?!
Paul Dailly at .
BH90210 is actually good!
We have to admit:
We never thought it was going to be good when the concept was announced, but if BH90210 Season 1 Episode 1 is anything to go by, then we're hooked. 
The premiere concluded with Tori realizing that the best way to advance her life was to pull the trigger and reboot the 1990-2000 series that propelled her and her co-stars to stardom. 
If you watched the episode, you know that Tori, Jennie, Gabrielle, Brian, Ian, and Jason had a major falling out, but it looks like they're about to patch things up. 
Related: BH90210 Review: May the 90s Live Forever!
The teaser for the rest of the season has been released, and it shows them gearing up to bring a reboot/revival to the masses.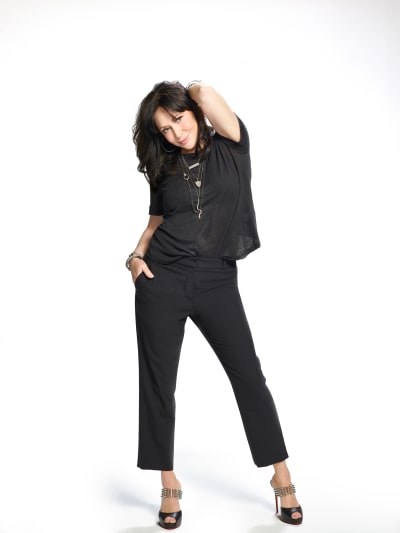 Shannen Doherty, who used the reunion on the premiere to promote a charity, is even going to be part of the fun. 
Whether there will be fireworks upon her arrival in Los Angeles, we don't know, but it's sure as hell going to be fun to have the seven in the same room again. 
Related: BH90210 Season 1 Episode 1 Review: The Reunion
Upon taking the reboot pitch to Fox, everyone is stunned to realize that they will be working with none other than Christine Elise McCarthy.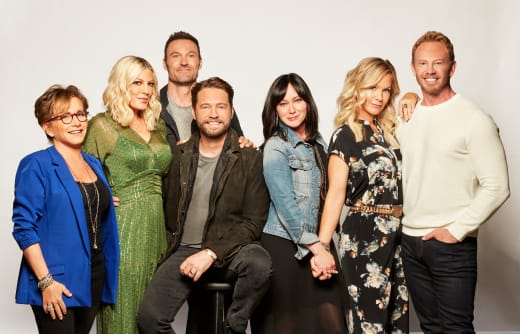 The name may not ring a bell, but the character she played on the OG series will:
Emily Valentine!
It's unclear whether Christine will want to appear in the revival as her former character, or if she will be working completely away from the camera. 
Related: BH90210's Shannen Doherty Reveals Luke Perry's Death Made her Join Revival
Either way, it's going to be a whole lot of fun. 
Here's the official press release from Fox about "The Pitch"
New, 8/14/2019, Season 1 / Episode 2 , Comedy, Drama
The reboot will only be approved if the original seven cast members agree to participate, which prompts Tori and Jennie to try convincing their old castmates; the group confronts the aftermath of their Las Vegas shenanigans.
Related: Beverly Hills, 90210 Reboot: Everything We Know
Credits: Gabrielle Carteris (Actor), Shannen Doherty (Actor), Jennie Garth (Actor), Brian Austin Green (Actor), Jason Priestley (Actor), Tori Spelling (Actor)
Have a look at the new trailer below and join me in the comments with your thoughts on it. 
Will you watch more of this meta series?