All American looks like a show that was made for a premium cable network like HBO. 
The series does not look like The CW would usually air, and that's a good thing. 
Of course, it has the adolescent teenagers, but it also has a string of exciting plots. 
The official logline reads:
When a rising high school football player from South Central L.A. is recruited to play for Beverly Hills High, the wins, losses and struggles of two families from vastly different worlds — Compton and Beverly Hills — begin to collide. Inspired by the life of pro football player Spencer Paysinger.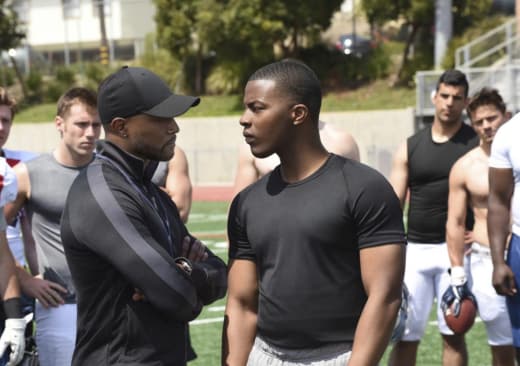 The cast includes Daniel Ezra, Taye Diggs, Samantha Logan, Bre-Z, Greta Onieogou, Monet Mazur, Michael Evans Behling, Cody Christian and  Karimah Westbrook. 
If you're a fan of either Friday Night Lights, The O.C. or 90210, then we're sure this show is going to be one of the ones you add to your watchlist this fall. 
It has been paired with Riverdale on Wednesdays, and that's a good move. Riverdale is the most compatible companion the CW could have offered.  
It's not often you can tell from a trailer whether a show is going to be a hit, but All American has a lot going for it. 
Watch the full trailer below and let me know what you think in the comments!
Network:

Tag:

Related Videos:

Uploaded by:

Uploaded:

Duration: