Agents of S.H.I.E.L.D. Gets Season 6 Premiere Date - Watch Sneak Peek
Paul Dailly at . Comments
Fans of Agents of S.H.I.E.L.D. got some big news about the show during its WonderCon panel on Saturday:
It finally has a return date!
The superhero drama will return to the air Friday, May 10 at 8/7c and will remain there for the duration of Agents of S.H.I.E.L.D. Season 6. 
That means the show will have been off the air for 51 weeks. It's easy to assume that it would spell doom for the series, but fans can rest easy because Agents of S.H.I.E.L.D. Season 7 has already been ordered. 
Pretty awesome, right?
Related: Agents of S.H.I.E.L.D. Renewed for Season 7 at ABC
ABC has also unveiled a brand new sneak peek which shows May facing her biggest foe yet:
A semi-truck that appears out of nowhere. 
If you pay close attention to the sneak peek, there's a familiar face thrown in for good measure.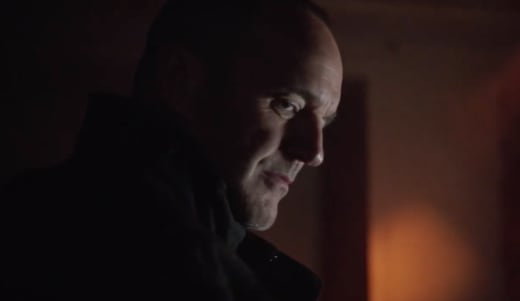 Yes, we're talking about someone who looks a lot like Coulson, but the man maintains that he has not heard the "S.H.I.E.L.D." name. 
"Last season, the team leaped forward in time to a dystopian future they soon realized must be prevented," according to the official synopsis.
Related: Agents of S.H.I.E.L.D. Renewed for Season 6
"While facing multiple timelines and new enemies from faraway planets, they found family, friends, teammates and the courage to pull off their biggest challenge yet.
"Their next challenge? Coming to grips with the knowledge that bending the laws of space and time may have saved the planet, but it couldn't save Fitz or Coulson."
Earlier in the week, the official cast photo was revealed, and it looks pretty awesome.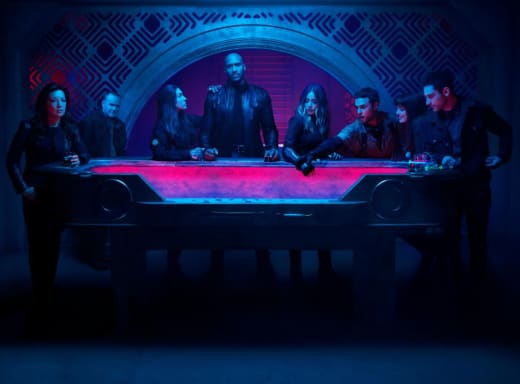 Watch the full sneak peek below, and sound off in the comments. 
What are your thoughts on it?
Remember you can watch Agents of S.H.I.E.L.D. online right here via TV Fanatic. 
Show:

Tags:

Related Videos:

Uploaded by:

Uploaded:

Duration: