Clips (Page 7)
In this sneak preview clip from tonight's all-new NCIS, Tony and Ziva discuss where Tim is … as well as Tony's favorite weather girl. Turns out he p...
It is about to be on between a pair of blood-sucking man-eaters. No offense, Rebekah and Katherine. But these two will come face-to-face for the first time...
Following yet another major Walking Dead death, viewers are asking themselves a single question today: Where could this show possible head on the Season 3 ...
As teased in this Vampire Diaries promo for "American Gothic," the game is about to be fully on this Thursday night. But before Team Damon and Stefan can t...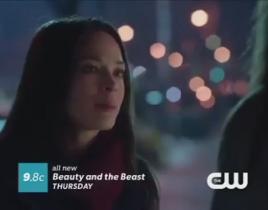 Our TV Fanatic review made it as clear as can be: Beauty and the Beast just keeps getting better and better. How will this ever-improving CW drama follow u...
This Sunday's new episode of Once Upon a Time will be all about disappearances and first appearances. In the following sneak peek at "Selfless, Brave and T...
Three sneak peeks from Sunday's all-new Revenge show the Graysons plotting to advance their interests through their sham foundation, while Aiden and Nolan ...
After far too long off the air, Scandal Season 2 resumes tonight with a pair of top-notch guest stars. Look for Lisa Edelstein to guest star as a high-powe...
In all likelihood, nothing is wrong with Meredith Grey's unborn child. Yet any woman who's ever been pregnant likely relates to her fears, however irration...
Looks like tensions are still running high on Thursday's Grey's Anatomy. When Shane steps into the waiting room to deliver an update to his patient's fathe...