Candice Accola
Breathe easy, Forwood fans. Following a tense few moments on The Vampire Diaries last week, during which Caroline questioned Tyler's relationship with Hayl...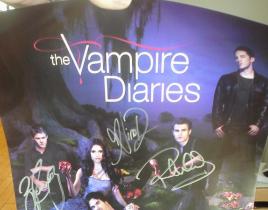 Fresh off one of the best Vampire Diaries episodes in recent memory, fans, a reminder: TV Fanatic has teamed up with Candice Accola and the Tick-Borne Dise...
Listen up, Vampire Diaries fans: Candice Accola could use your help. The actress is closely involved with the Tick-Borne Disease Alliance (TBDA), an organi...
One love interest is considered dead and the other is a mass murderer. It won't be easy to be Caroline Forbes on The Vampire Diaries Season 4. In a new int...
As if playing Caroline Forbes on The Vampire Diaries wasn't keeping her busy enough, Candice Accola is stretching her acting muscles with the lead ro...
Don't worry, Mystic Falls fans: Candice Accola will be prepared to help Elena transition on The Vampire Diaries Season 4 premiere. But that won't take plac...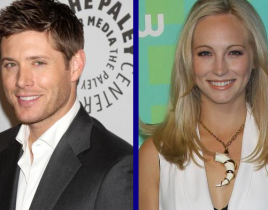 Welcome back to the 1st annual Tournament of TV Fanatic! It's time for you, TV Fanatics, to choose your favorite CW star! We will be conducting surveys amo...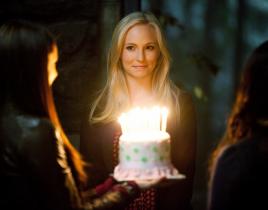 Amazing news, Vampire Diaries fans. You don't need to wait until October to see Candice Accola on screen again. The gorgeous TV Fanatic favorite as been ca...
An hour before she took the stage as part of The Vampire Diaries Comic-Con panel, Candice Accola chatted with TV Fanatic about her character of Caroline, h...