There is still a lot that we don't know about Conrad Hawkins.
He has remained an utter mystery for most of the series thus far, which makes it easy for fans to empathize with Nic and understand why she's had reservations about rekindling their romance.
On The Resident Season 1 Episode 9, Conrad's old flame will be admitted to the hospital.
If you need a refresher on the little we do know about Conrad, you can watch The Resident online here via TV Fanatic.
Check out the photos below and hit the comments with your thoughts!
1. Former Love - The Resident Season 1 Episode 9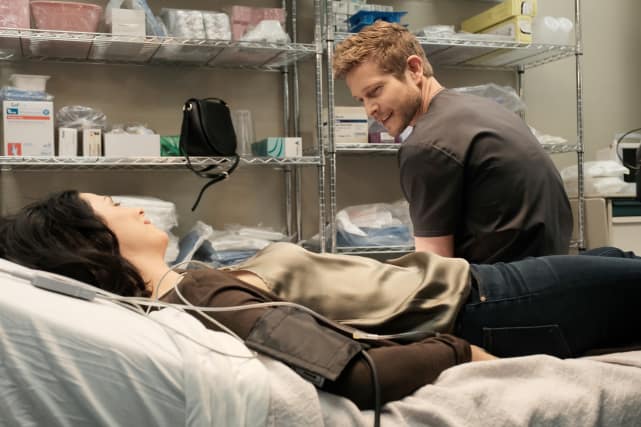 2. Despicable Duo - The Resident Season 1 Episode 9
3. Lily in the Valley - The Resident Season 1 Episode 9
4. A Familiar Face - The Resident Season 1 Episode 9
5. Cracking a Mystery - The Resident Season 1 Episode 9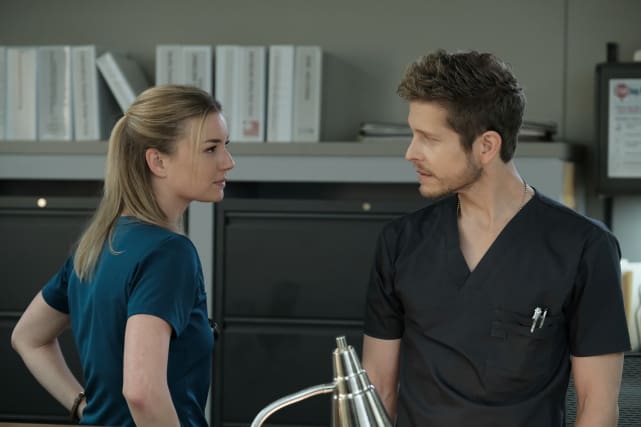 6. Puppies!!!! - The Resident Season 1 Episode 9
Wait! There's more The Resident Photos from "Lost Love"! Just click "Next" below:
Next