Margo and Eliot lead Fillory to the battlefield on The Magicians Season 2 Episode 9 "Lesser Evils."
Tensions have run high with Loria ever since Prince Ess strolled into the castle and demanded Queen Margo's hand in marriage.
But does the team have what it takes to win the war?
Meanwhile, Julia, Kady, and Penny's quest to find Dana's child lead them to Senator Gaines. Is it possible he knows something about magic?
Scroll through the photos below and share your theories with us!
Remember, you can watch The Magicians online anytime!
1. Strike a pose - The Magicians Season 2 Episode 9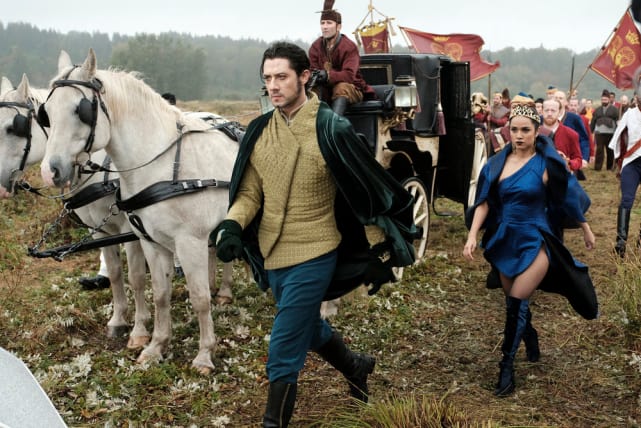 2. Fillory represent! - The Magicians Season 2 Episode 9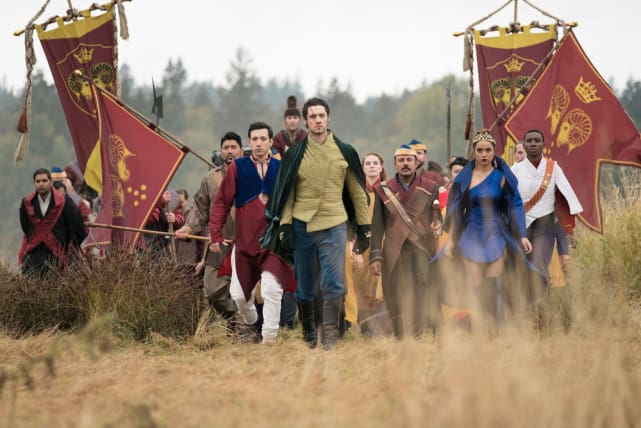 3. Breakfast Club? - The Magicians Season 2 Episode 9
4. Team Loria - The Magicians Season 2 Episode 9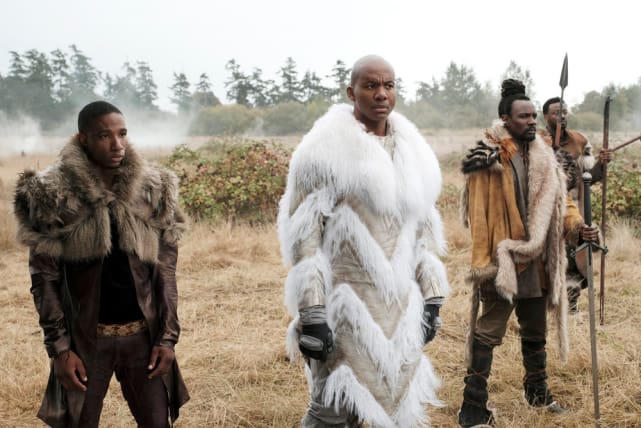 5. Duel! - The Magicians Season 2 Episode 9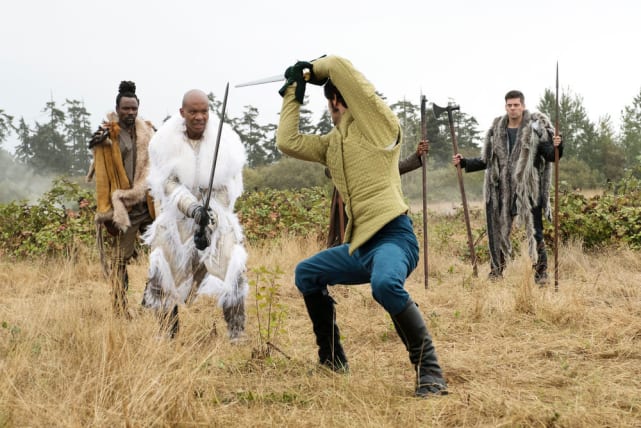 6. Sidelined queen? - The Magicians Season 2 Episode 9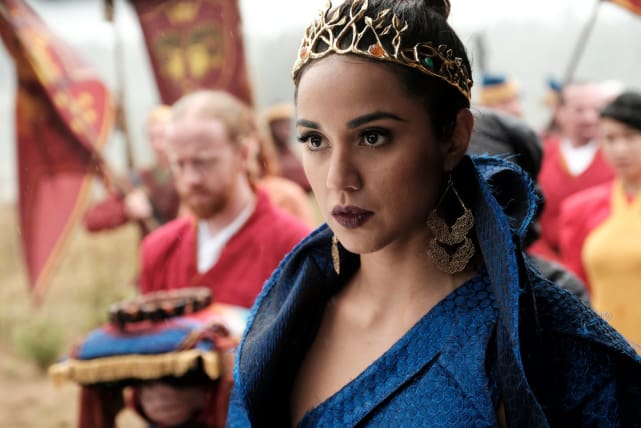 Wait! There's more The Magicians Photos from "Lesser Evils"! Just click "Next" below:
Next