It's been how long since Red and Liz has been on our screens? I know it's only been a few short weeks, but it seems like forever!
The plot is getting too juicy for these long hiatuses, so I hope this is the last one we'll have until the end of the season. Can you believe it's almost the end of the season already?
Red made his deal with the devil on The Blacklist Season 5 Episode 16, and we know it's only going to be a matter of time before Liz learns about Red's betrayal.
Red is cooking dinner for Liz and Dembe, but these happy times will be coming to an end soon. Still, it's nice to see the happy family together though Dembe doesn't look too thrilled. Is he nervous about the case or about Red's cooking?
There's not a lot of information on Anna-Gracia Duerte, but she is key to something that will bring down Garvey. The question is whether Red will get the bones before it's too late!
Check out the photos from The Blacklist Season 5 Episode 17. What do you think is going on here? Is Aram going to propose to Samar?
The Blacklist returns this Wednesday, April 4 at 8/7c on NBC! If you need to catch up, you can watch The Blacklist online right here via TV Fanatic!
1. Red in Charge The Blacklist Season 5 Episode 17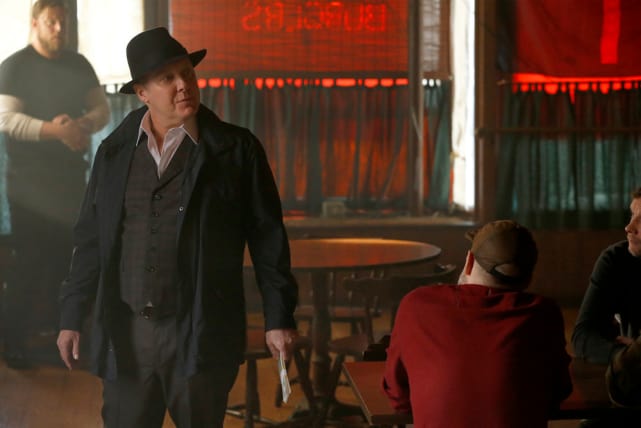 2. We're Not Invited - The Blacklist Season 5 Episode 17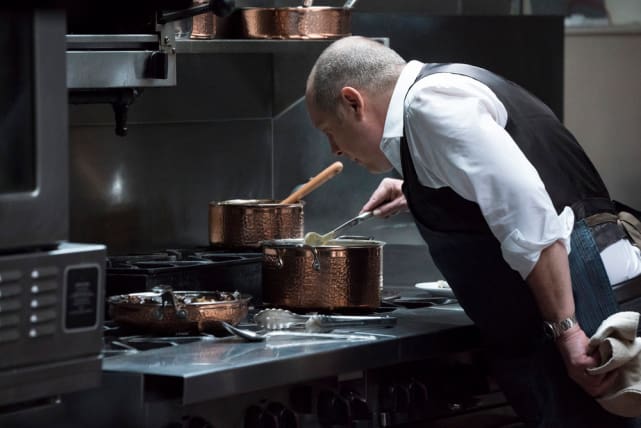 3. A Guessing Game - The Blacklist Season 5 Episode 17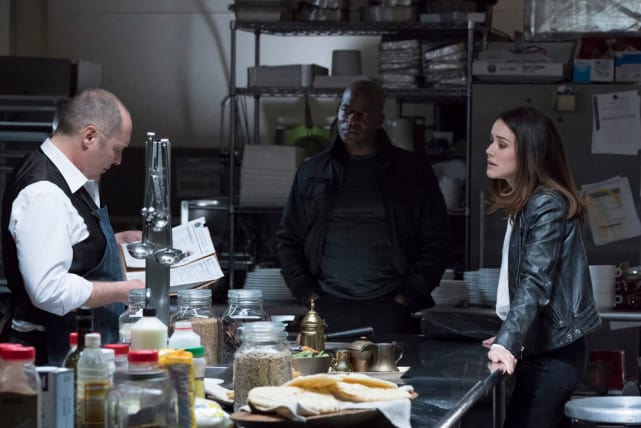 4. Tell the Truth, Reddington - The Blacklist Season 5 Episode 17
5. Frustrated Dembe - The Blacklist Season 5 Episode 17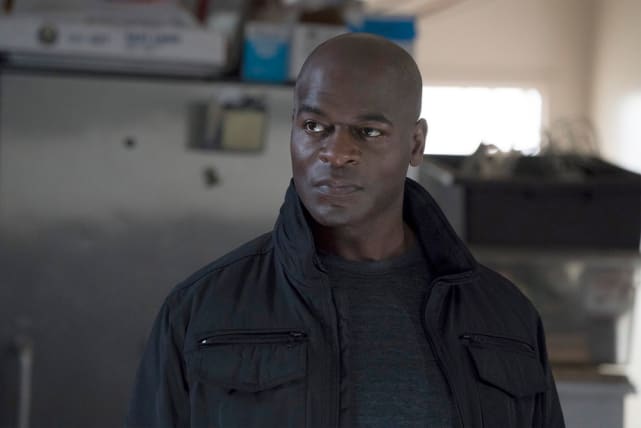 6. Picture Perfect - The Blacklist Season 5 Episode 17
Wait! There's more The Blacklist Photos from "Anna-Gracia Duerte"! Just click "Next" below:
Next
Show:

Episode:

Related Photos:

Related Posts:

Created by:

Published: