The 100 Photos from "Wanheda: Part Two"

Caralynn Lippo at . Updated at .
In the closing moments of The 100 Season 3 Episode 1, Clarke wound up in the hands of the fearsome bounty hunter, Roan.
Somehow, this terrifying-looking dude just knew that Clarke's lady friend Niylah was lying about Clarke's whereabouts when he came by the trading post earlier, and recognized red-headed Clarke as the "Wanheda" he was looking for.
In these early photos for The 100 Season 3 Episode 2, we see that Monty, Indra, Bellamy, and Kane are actively on the hunt for Clarke. Indra alerted them that the Grounders are looking to kill "Wanheda" and absorb her supposed "Commander of Death" powers.
Their search, unfortunately, doesn't look like it will be an easy one.
Check out these "Wanheda: Part Two" photos and let us know what you think is going on by hitting up the comments!
The 100 airs on Thursdays at 9 p.m. ET on The CW.
1. Kane Looking Serious - The 100 Season 3 Episode 2
2. Kane Looking Rough - The 100 Season 3 Episode 2
3. Kane Searching - The 100 Season 3 Episode 2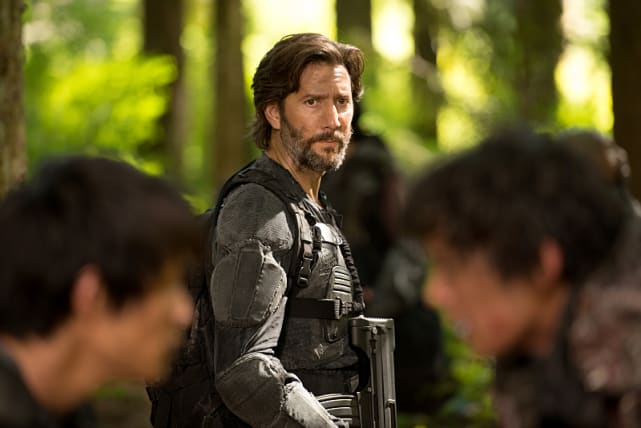 4. Kane Calms Bellamy Down - The 100 Season 3 Episode 2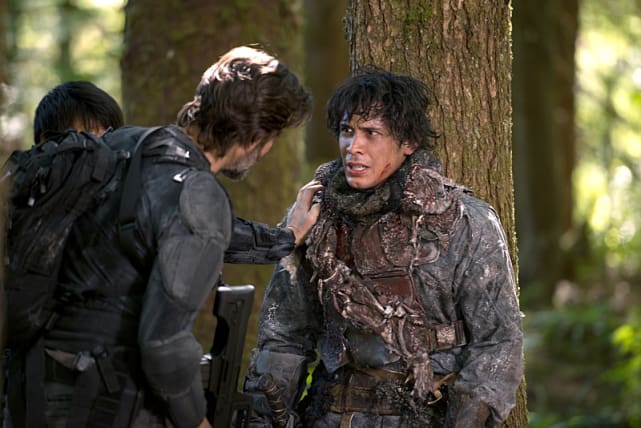 5. Monty Talks to Bellamy - The 100 Season 3 Episode 2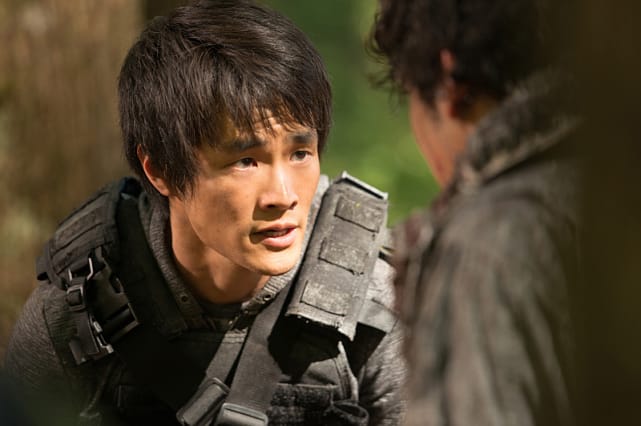 Wait! There's more The 100 Photos from "Wanheda: Part Two"! Just click "Next" below:
Next