After learning the truth about the Darkness on Supernatural Season 11 Episode 6, Sam and Dean are eager to figure out how to take her down.
But of course, the brothers never back down from a supernatural case, and these photos from Supernatural Season 11 Episode 7 have the Winchesters heading to Minnesota... to face a ghostly stuffed animal head?
It looks like things are going to get a little weird, but at least Sam and Dean have Sheriff Donna to help them on their adventure. It's great to see those three reunited, saving people, and hunting things.
So take a look at this picture gallery of "Plush," and see what's in store for Sam and Dean!
1. A call for help from Sheriff Donna - Supernatural Season 11 Episode 7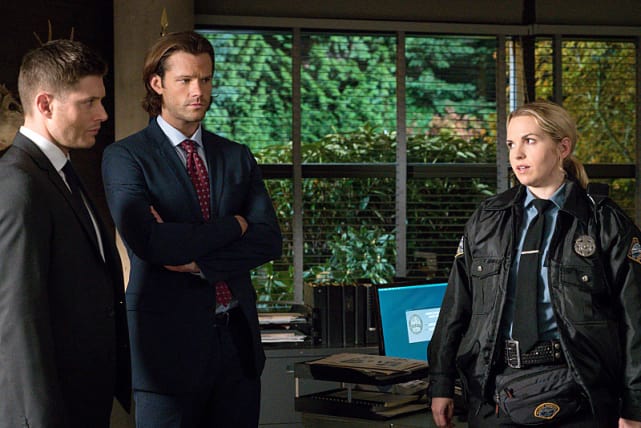 2. Time to babysit? - Supernatural Season 11 Episode 7
3. A tour around the police station - Supernatural Season 11 Episode 7
4. Sheriff Donna has the news - Supernatural Season 11 Episode 7
5. Grinning from ear to ear - Supernatural Season 11 Episode 7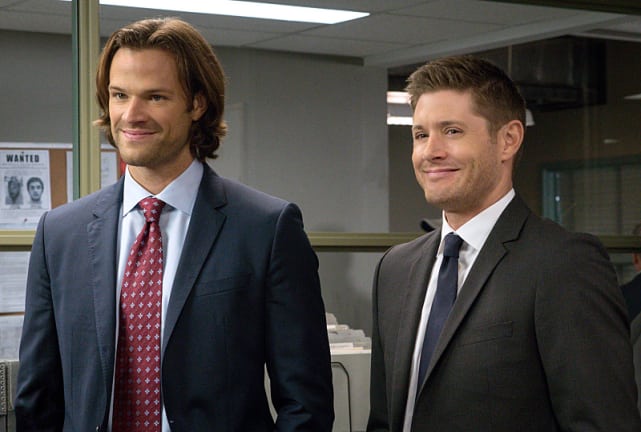 6. The boss is here - Supernatural Season 11 Episode 7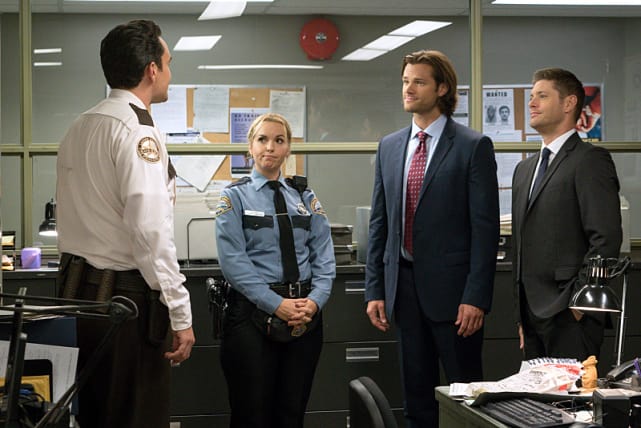 Wait! There's more Supernatural photos from "Plush"! Just click "Next" below:
Next