How excited are you for the return of Cat Grant on Supergirl Season 2 Episode 21?
It's been far too long since we've been treated to her heartfelt speeches and witty one-liners.
She's not the only familiar face returning though. Lillian Luthor and President Marsden are back as well!
Supergirl will struggle with whether or not to obey the President's orders on how to handle Rhea. We don't know what that order is, but we will soon find out.
Whatever she decides to do, it looks like we are in for a team up with Lillian Luthor. We don't know how that will go, but they do have a common enemy, especially now that Rhea has kidnapped Lena.
Could we also be in for a wedding when we watch Supergirl online or live? We hope not, but by the way Lena is dressed, it could be part of Rhea's plan.
Check out these photos for your first look at "Resist."
1. Cat's Back! - Supergirl Season 2 Episode 21
2. Cat Mentors Supergirl - Supergirl Season 2 Episode 21
3. Arming Up - Supergirl Season 2 Episode 21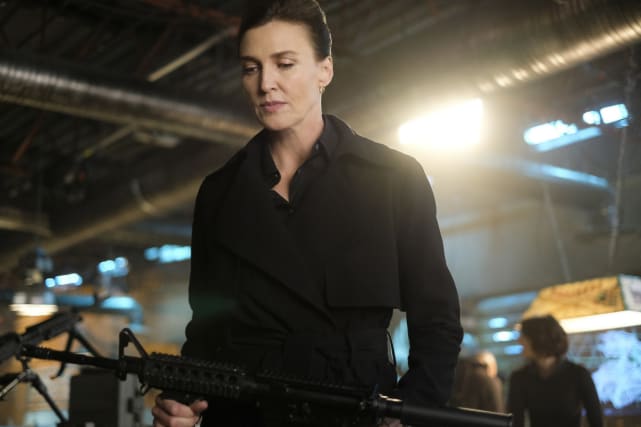 4. Teaming Up - Supergirl Season 2 Episode 21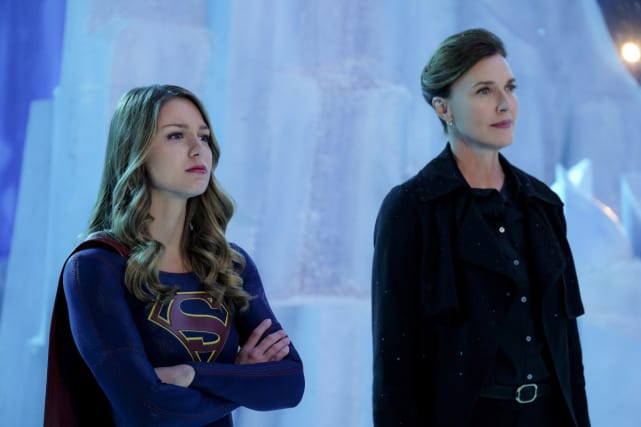 5. Claiming the Throne - Supergirl Season 2 Episode 21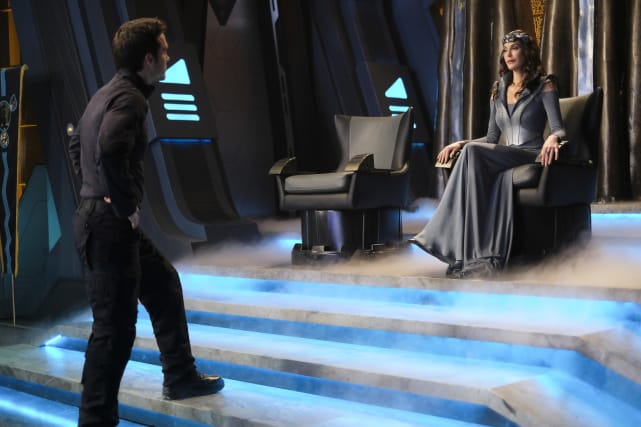 6. Princess Lena? - Supergirl Season 2 Episode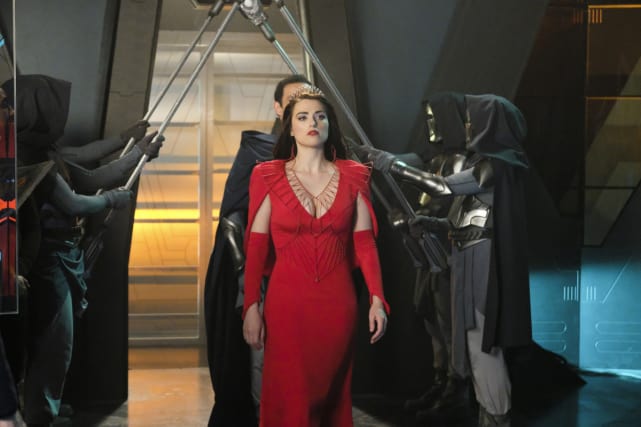 Wait! There's more Supergirl Photos from "Resist"! Just click "Next" below:
Next
Show:

Episode:

Related Photos:

Related Posts:

Created by:

Published:

Modified: