It's almost here!
The four way crossover between Supergirl, The Flash, Arrow, and DC's Legends of Tomorrow kicks off on Monday, November 28 with Supergirl Season 2 Episode 8.
To get the party started, Barry and Cisco arrive to ask Kara for help with an alien invasion on their Earth.
We all know Kara will help, but she's also got her hands full with Mon-El out of commission. But at least her mom is in town for Thanksgiving and available to help!
James and Winn will also contemplate telling Kara about Guardian, but with so much else going on, who knows if they'll go through with it.
Are you excited for the crossover?
1. Barry and Cisco seek Kara's Help - Supergirl Season 2 Episode 8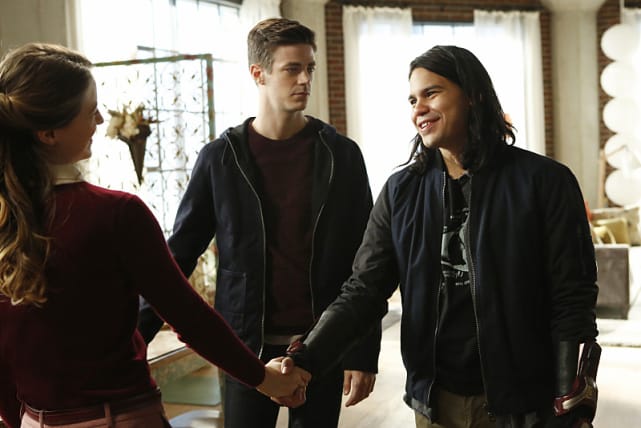 2. Barry and Kara - Supergirl Season 2 Episode 8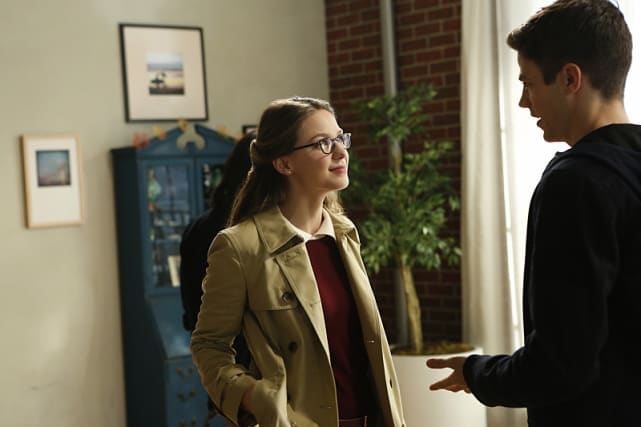 3. Barry Asks Kara For Help - Supergirl Season 2 Episode 8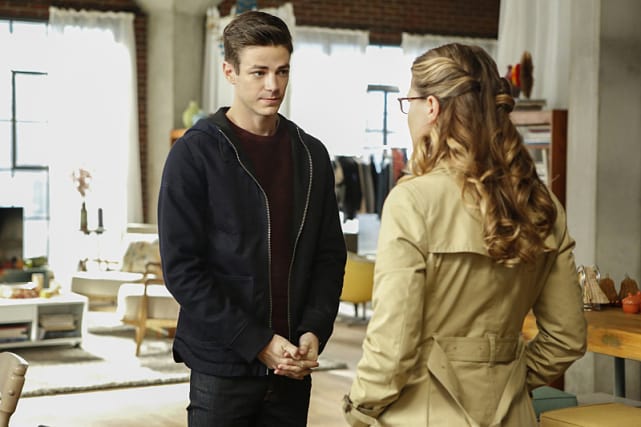 4. Poor Mon-El - Supergirl Season 2 Episode 8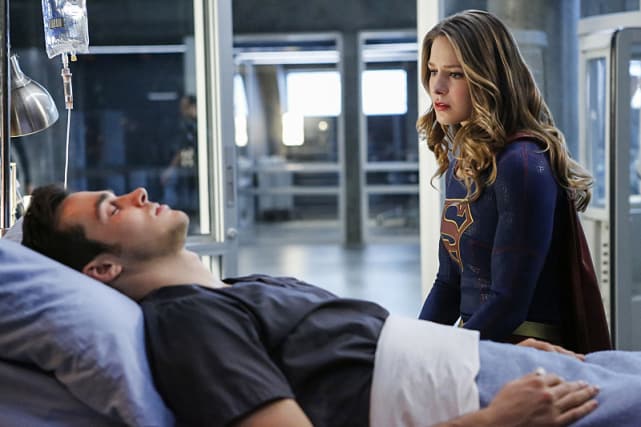 5. Eliza Returns - Supergirl Season 2 Episode 8
6. Taking a Break - Supergirl Season 2 Episode 8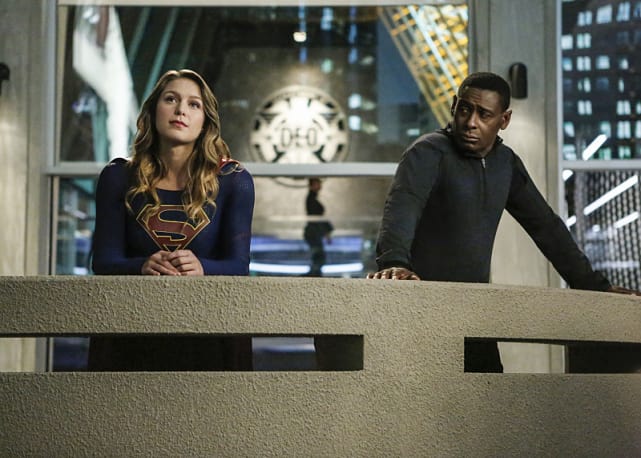 Wait! There's more Supergirl Photos from "Medusa"! Just click "Next" below:
Next