Kara will still be mourning the loss of Mon-El on Supergirl Season 3 Episode 1, but she will have a mysterious new threat to help distract her from her grief.
We don't know anything about said threat, but we do have photos of future villain Reign, played by Odette Anabele. She doesn't start out that way though, so we may be in for an origin story. At least we don't have to wait long to find out who the baby was.
Alura is back as well, but she's going to look a little different. The character has been recast and is now being portrayed by Erica Durance. What do you guys think of the change?
And what about that other cliffhanger? From the episode description, it sounds like Maggie accepts Alex's proposal! Per the description, Alex confesses a secret to Maggie about their impending nuptials.
What could it be? Feel free to leave your guesses in the comments after checking out these photos!
1. Moving On - Supergirl Season 3 Episode 1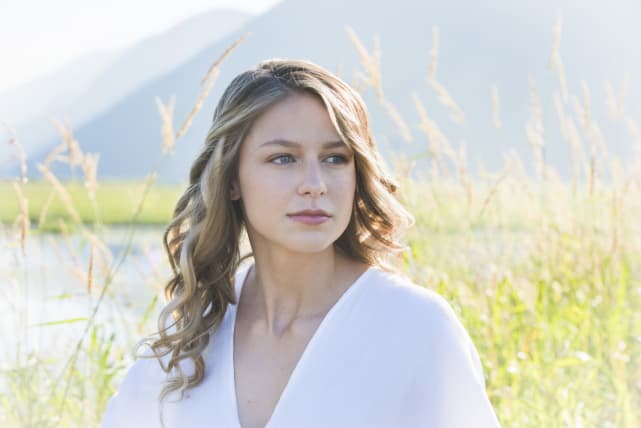 2. Getting Some Help - Supergirl Season 3 Episode 1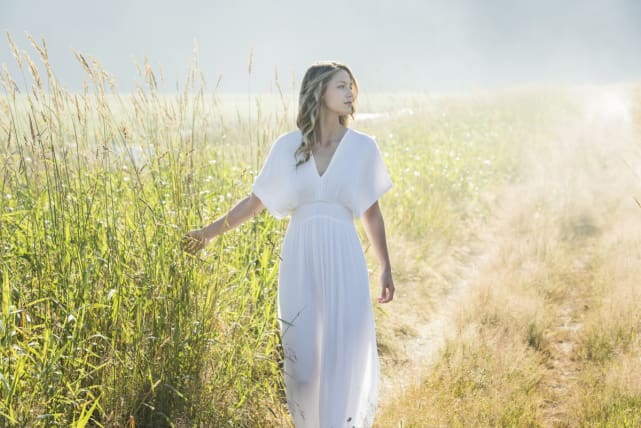 3. A New Alura - Supergirl Season 3 Episode 1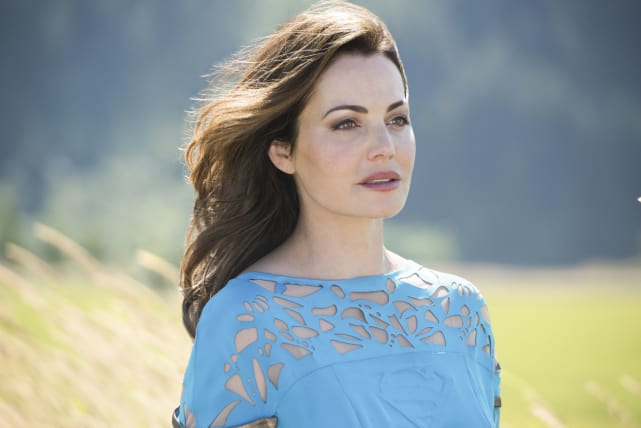 4. Honoring Supergirl - Supergirl Season 3 Episode 1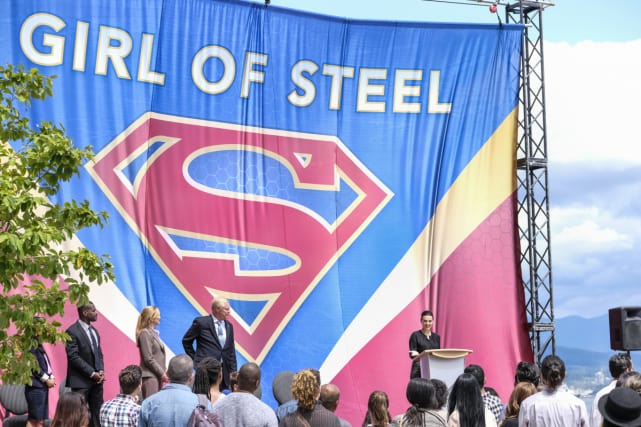 5. A New Threat - Supergirl Season 3 Episode 1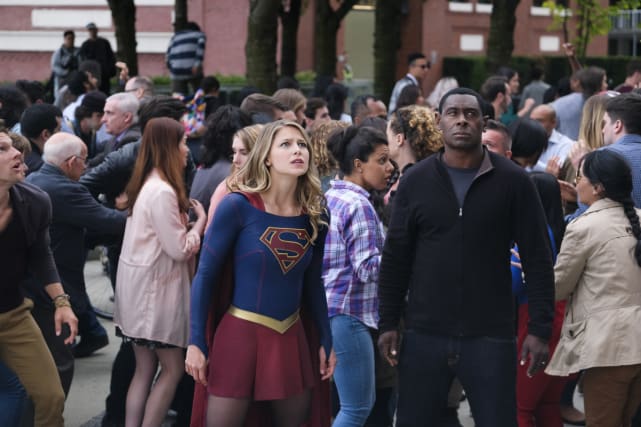 6. Mass Panic - Supergirl Season 3 Episode 1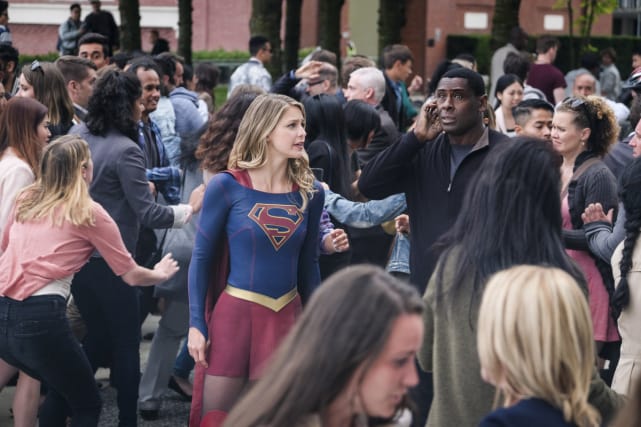 Wait! There's more Supergirl Photos from "Girl of Steel"! Just click "Next" below:
Next
Show:

Episode:

Related Photos:

Related Posts:

Created by:

Published: