Star Trek: Discovery Season 2 is All Over the Space (and Time)

Diana Keng at .
Although Star Trek: Discovery Season 1 took us through the mycelial network and into the Mirror Universe, Season 2 has racked up the light-years in travel.
There was a dash into the Beta Quadrant to save an unknown human colony. Then a run-in with the sinister Section 31. And then trips to Kaminar, Vulcan, and, most recently, Talos IV.
Related: Get CBS All Access via Prime Video Channels for Hit Shows, Exclusive Originals & Live TV!
While forging new adventures, this season has been firmly rooted in pre-Kirk Trek lore, introducing Captain Pike and searching for Spock. There seems to be an aim to reboot the nostalgia of the original series if that's even possible.
And they haven't forgotten about their adventures in Season 1. Both Ash Tyler (whoop-dee-doo) and MU Georgiou (oooh... ahhh...) are deeply enmeshed in this endeavor.
Not only that but they've even tied into their series of mini-episodes, Short Treks, that aired during the hiatus.
Related: Short Treks -- A Rundown of Discovery's Mini-Missions
That's a lot going on. So what's working? And what needs Red Angel-ing into another, more distant quadrant?
1. An Obol For Charon -- Number One Appears
2. An Obol For Charon -- Chief Reno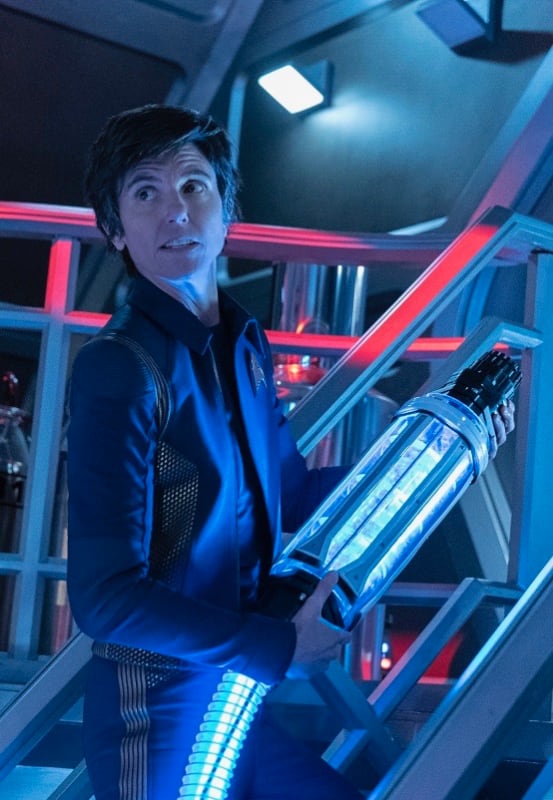 3. An Obol For Charon -- Stamets and Tilly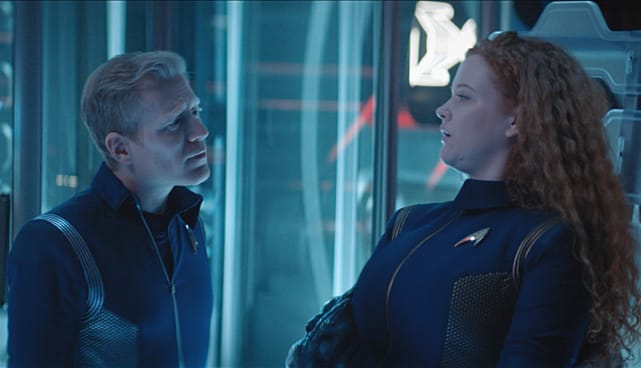 4. An Obol For Charon -- Worried Stamets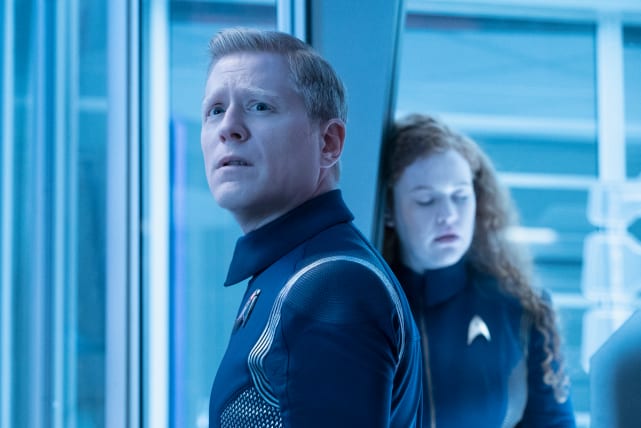 5. An Obol For Charon -- Saru Considers The End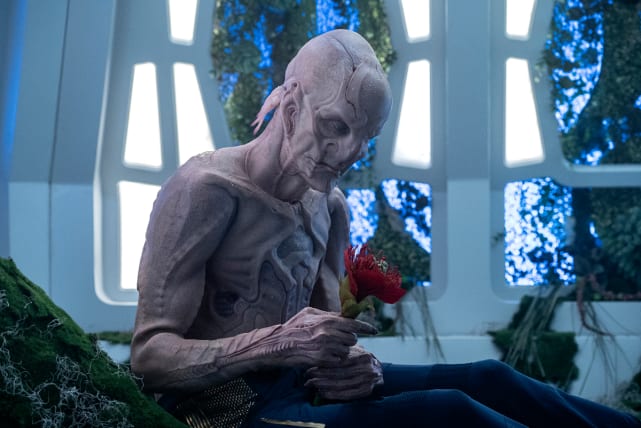 6. An Obol For Charon -- A Not-So-Final Request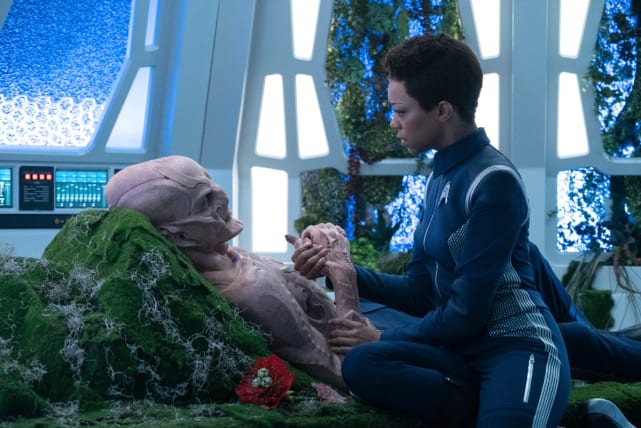 Wait! There's more Star Trek: Discovery Season 2 is All Over the Space (and Time)! Just click "Next" below:
Next