Scandal Photos from "Dog-Whistle Politics"
Miranda Wicker at . Updated at .
The secret is out! The world now knows that Olivia Pope is President Grant's mistress, but right now they believe she's the pursuer, a woman of ill repute who targets high profile men for her own pleasure.
The fallout continues on Scandal Season 5 Episode 4 as Olivia deals with the world's scrutiny all alone in her apartment while her team attempts to handle things for her.
Elsewhere, Jake gets a visit from an old friend once he realizes that a new threat is emerging. Cyrus helps Mellie continue on her path to becoming the second President Grant.
Check out the Scandal photos from "Dog-Whistle Politics" now!
1. Olivia Drinks Alone - Scandal Season 5 Episode 4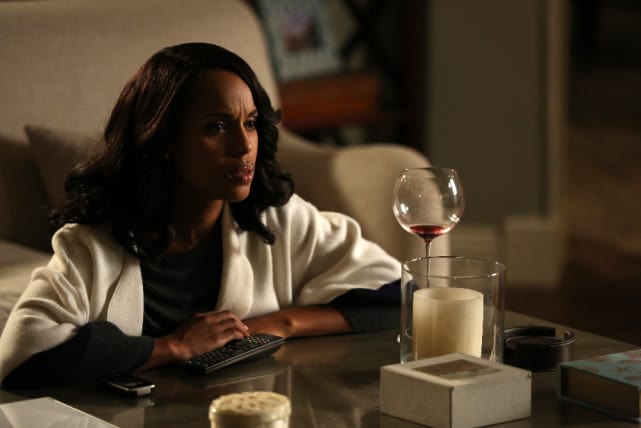 2. Cyrus at the Mic - Scandal Season 5 Episode 4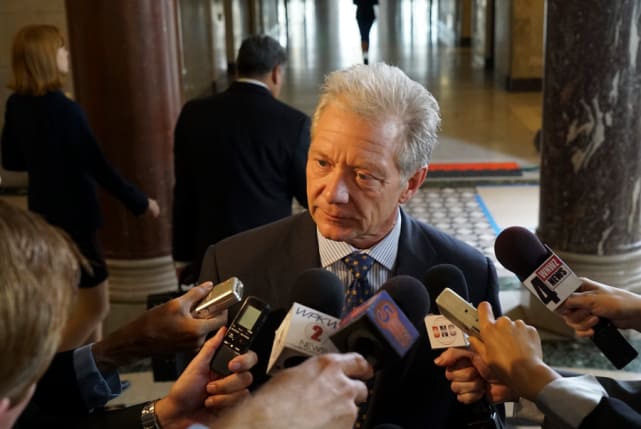 3. Cyrus and the Circus - Scandal Season 5 Episode 4
4. Mellie and the Media - Scandal Season 5 Episode 4
5. Inquisitive Quinn - Scandal Season 5 Episode 4
6. Olivia Pope - Scandal Season 5 Episode 4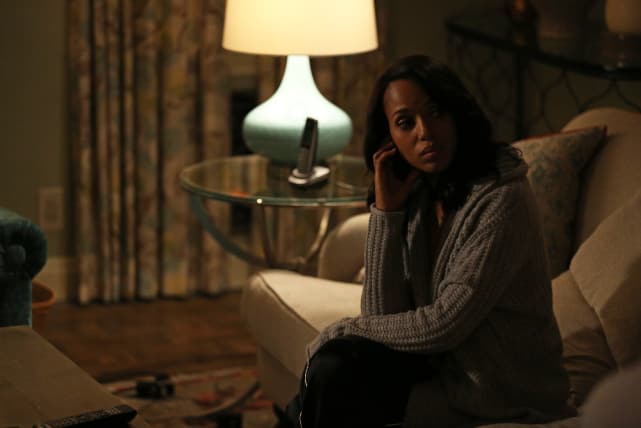 Wait! There's more Scandal Photos from "Dog-Whistle Politics"! Just click "Next" below:
Next