Riverdale Photos from "Chapter Twenty-Eight: There Will Be Blood"

Justin Carreiro at .
Fred Andrews has his eyes set on the future. He's considering taking over the role of mayor on Riverdale Season 2 Episode 15.
After Sierra McCoy gave up the position amid looming scandal, the position of town mayor has stayed vacant. Someone needs to win the title and help the steer the town in a new direction. Enter Fred Andrews.
Archie's dad is the kind of upstanding and honest man the town needs. However, he isn't as clean as everyone expects. He has an interesting choice of business partners.
Based on the preview photos below, it looks like he and the Lodges aren't exactly getting along. Tensions might be rising between them! Could this latest argument affect his chances? He'll need all the powerful friends to get ahead.
Check out the photos below from "Chapter Twenty-Eight: There Will Be Blood," which airs Wednesday, March 14 on The CW.
And don't forget, you can watch Riverdale online via TV Fanatic to get caught up on all the past drama.
1. By The Books - Riverdale Season 2 Episode 15
2. The New Mayor - Riverdale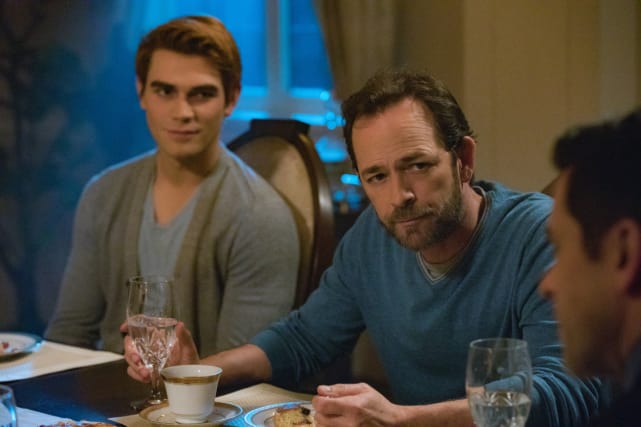 3. Power Position - Riverdale Season 2 Episode 15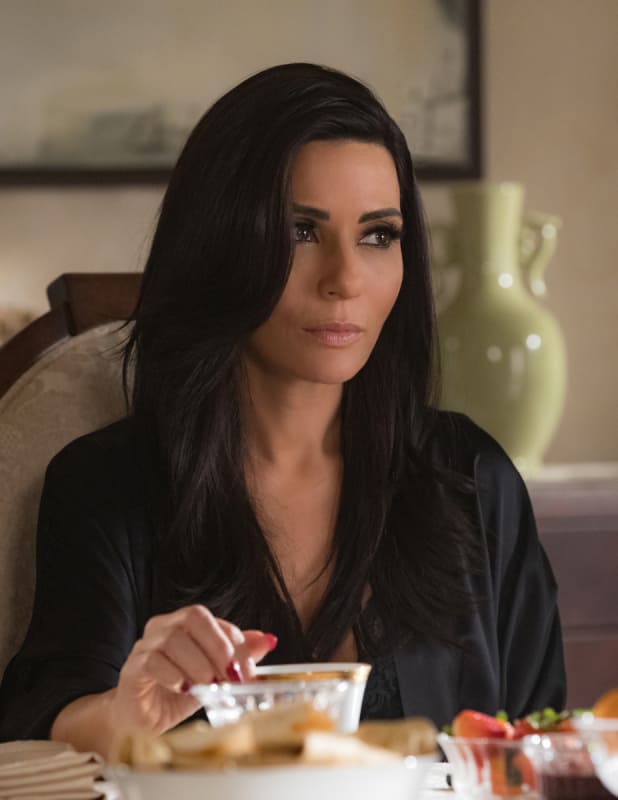 4. Secret Will - Riverdale Season 2 Episode 15
5. Feeding Information - Riverdale Season 2 Episode 15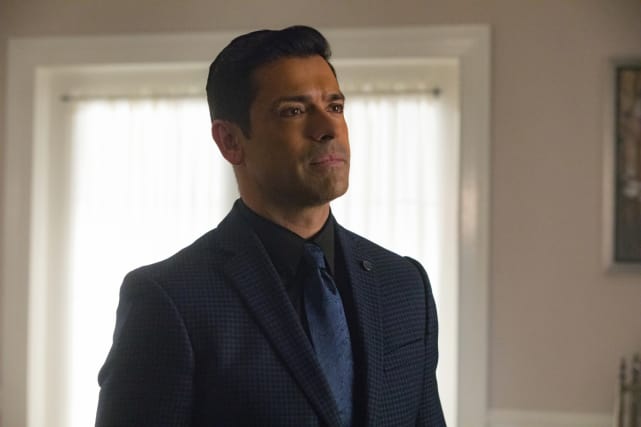 6. Snitch - Riverdale Season 2 Episode 15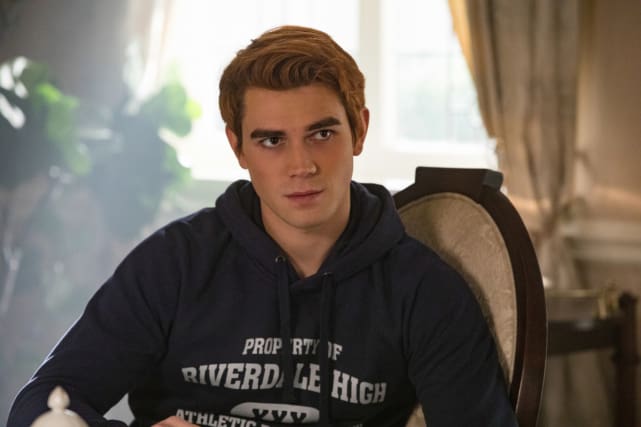 Wait! There's more Riverdale Photos from "Chapter Twenty-Eight: There Will Be Blood"! Just click "Next" below:
Next