Riverdale Photos from "Chapter Thirty-Nine: The Midnight Club"

Justin Carreiro at .
The truth is about to set Alice Cooper free. Her secrets will be exposed on Riverdale Season 3 Episode 4.
Alice has tried to forget her past and move on in life thanks to the teachings she's learned from The Farm. However, before she's able to go forward, she'll have to look back. Betty and her friends need to know the truth about Gryphons and Gargoyles to stop the epidemic.
For that knowledge to come to be, we're all heading back to the past in a special flashback episode of Riverdale.
Related: Enjoy UNLIMITED access to thousands of Movies and TV shows with Amazon Prime Video. WATCH ANYWHERE. CANCEL ANYTIME!
Based on the preview photos below, the main cast members are portraying '90s-inspired versions of their parents. We can see young Alice, Sierra, Fred, FP, Hermione, and Penelope reluctantly hanging out during Saturday detention at Riverdale High. And, we might have the origin story of how they discovered Gryphons and Gargoyles.
Did the game cause them trouble right from the start? How different were the parents from their kids as teens?
Check out the preview photos below from "Chapter Thirty-Nine: The Midnight Club," which airs Wednesday, November 7 on The CW.
Don't forget, you can watch Riverdale online via TV Fanatic to get caught up on the mystery.
1. Riverdale High 1992
2. Journey To The Past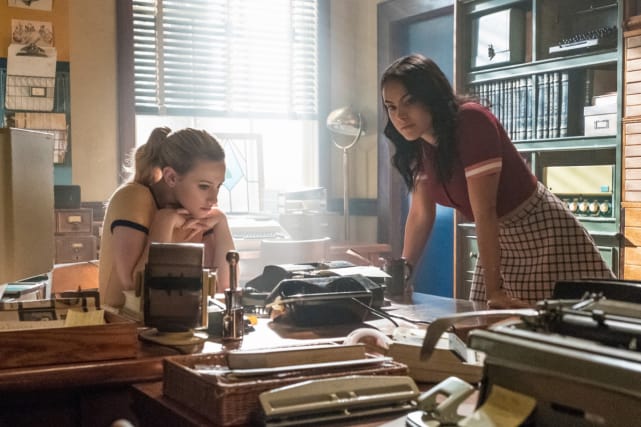 3. Bad Girl
4. The Mothers of Riverdale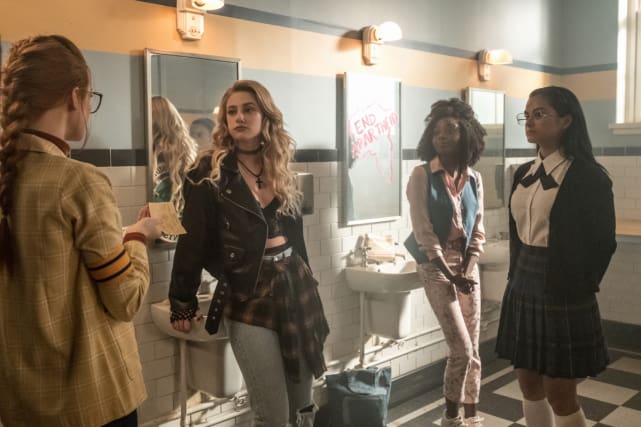 5. Young Hiram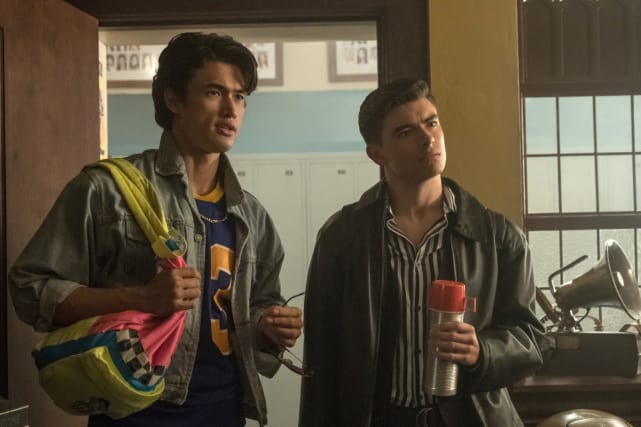 6. Saturday Detention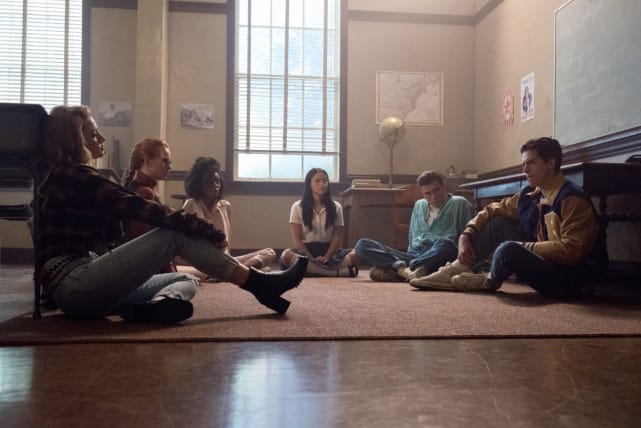 Wait! There's more Riverdale Photos from "Chapter Thirty-Nine: The Midnight Club"! Just click "Next" below:
Next